Cod and Potatoes in Avgolemono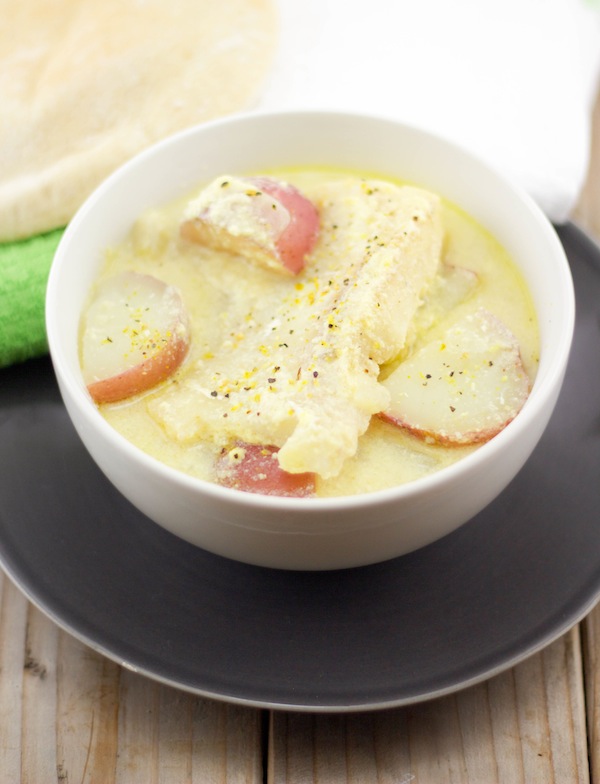 2 pieces of cod
1 pound baby red potatoes (cut into halves or fourths - to preference)
¼ cup onions (chopped)
2 cups chicken broth (may substitute water)
1 large garlic clove, pressed
2 eggs
1 lemon, juiced
Salt
Pepper
Fill pan with chicken broth (or water) and bring to boil.
Add cod, potatoes, onion, garlic, salt and pepper.
Cover and simmer for 25 min or until tender.
For Avgolemono sauce:
Beat 2 eggs in bowl.
Add juice from one lemon.
While stirring, slowly ladle hot liquid from fish pan into egg bowl.
Stir for few seconds, then add egg lemon mixture back into pan with fish.
Stir and mix well.
Taste- if desired, add more lemon.
Remove from heat, serve in bowl along side some bread.
Enjoy!
We put this serving as two, since it included only 2 pieces of cod.
Recipe by
Lemon & Olives
at https://www.lemonandolives.com/cod-potatoes-avgolemono/