Greek Nachos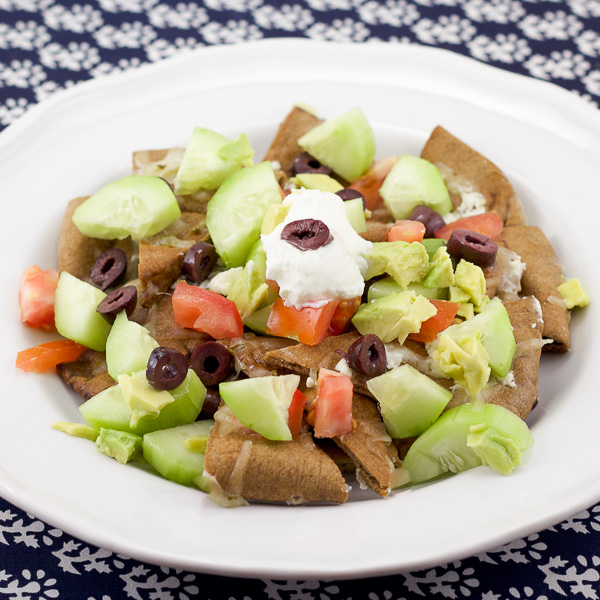 3 wheat pitas (cut into triangles)
Olive oil for coating pita (lightly)
½ cup feta cheese
½ cup grated pepper jack cheese
1 cucumber, chopped
1 tomato (firm; on the vine), chopped
¼ cup Kalamata olives, chopped
1 avocado, chopped
2 tbsp non-fat Greek yogurt
½ lemon
Preheat oven to 400F.
Layer pita triangles on baking sheet over parchment paper and lightly brush with a olive oil.
Bake for 7 minutes on middle rack only.
Pull out pita chips and top with both cheeses (if you are cooking your pitas in batches, make sure to split up the amount of cheese e.g. ¼ and ¼ on first batch, ¼ and ¼ on second batch).
Place baking sheet back in oven and bake for another 30 secs to 1 minute.
Top with chopped ingredients.
Place a dollop or two of the yogurt on the top of the chips and sprinkle with lemon juice.
Serve immediately.