Lagana Bread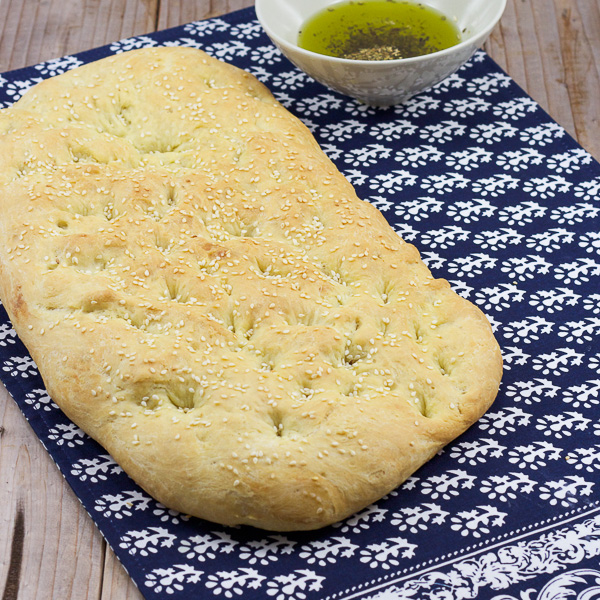 2½ cups bread flour, plus extra for kneading
2 teaspoons yeast
1 cup warm water
¼ cup Greek olive oil, plus extra for coating
¼ teaspoon sugar
¼ teaspoon salt
Sesame seeds for topping
In a large bowl add warm water, yeast, and sugar.
Mix contents well and let sit for 5 minutes to allow yeast to active
Add flour, olive oil, and salt, mix thoroughly. If the dough mixture is too wet or dry, add more flour or water accordingly.
Form dough and knead on floured surface for 5-7 minutes.
Coat bowl with olive oil, and place dough ball in bowl, cover with plastic wrap and let rise for at least 90 minutes, or until double in size.
Add some flour to a work surface, remove dough and knead for a few minutes.
Gently stretch dough out to make rectangle.
Place on baking sheet lined with parchment paper.
Press fingertips down all over dough to create small pockets.
Cover with paper towel and let rise again for 30 minutes.
Brush top of Lagana with olive oil and sprinkle sesame seeds over top.
Place in preheated over at 400F for 20-30 minutes, until golden brown.
Remove and enjoy!