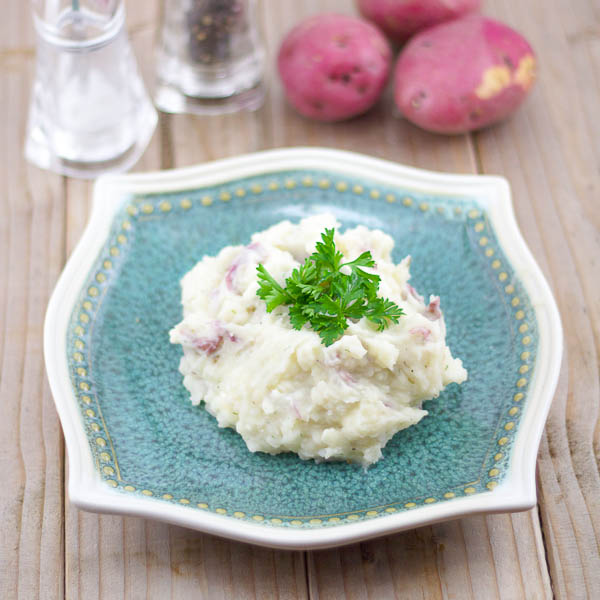 It's cold, it's windy, and it feels like the holiday season to me. With that comes the incessant need to eat carbohydrates, curl up with a blanket, and drink some tea. I don't quite know what it is but I absolutely love eating pasta, potato, and rice dishes when the weather turns chilly and the skies become darker earlier.
We haven't made mashed potatoes in quite some time. I have always gone with the simple way that my mom taught me how to make them: potatoes, milk, butter, and salt. Mash. Done. It's not complicated and it always tastes amazing. For our Greek inspired mashed potatoes, we decided to use our normal recipe as the base and then add Greek flavors in order to spice things up a bit. I did not really have a particular recipe in mind, I just grabbed some dried herbs from my pantry and started experimenting. I was so pleased to have put the right combination together on the first try.
The dill and oregano add the perfect blend of earthy taste to the creaminess of the mash. The feta, as usual, adds a salty flare that is always necessary when it comes to making potatoes (in my opinion). Now that this is in my new and growing book of recipes, I'm excited to show it off to my mother who might be delighted by the simple additions to her tried and true recipe. In fact, this makes me think that anyone can switch up their normal routine. My cousin makes her mashed potatoes with chicken broth instead of milk. I know that this adds a different texture and taste. What's your typical mashed potato recipe? Whatever base you use, try to add some Greek herbs like the ones mentioned in this recipe and experience the aromas and tastes of Greek inspired cooking. Kali Orexi.
Love,
Jane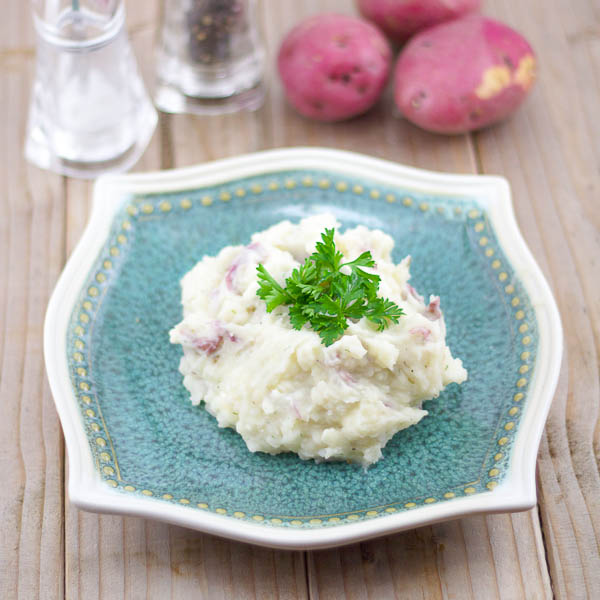 Greek Mashed Potatoes
Herb and Feta Mashed Potatoes
Ingredients
1 lb baby red potatoes
2 tbsp butter, salted
1/2 tsp dill
1/2 tsp oregano
1/2 cup milk, 1%
1/4 cup feta cheese
Salt and Pepper to taste
Instructions
Wash and halve potatoes.
Boil 4-6 cups of salted water over high heat. Add potatoes.
Bring heat to medium and cook potatoes for 20 minutes or until soft.
Strain potatoes and place back in pot.
Add butter, dill, oregano, milk, and salt and pepper.
Mash until well mixed. Stir in feta.
Add to plate and serve!
Nutrition Information:
Yield:

4
Serving Size:

1 grams
Amount Per Serving:
Unsaturated Fat:

0g