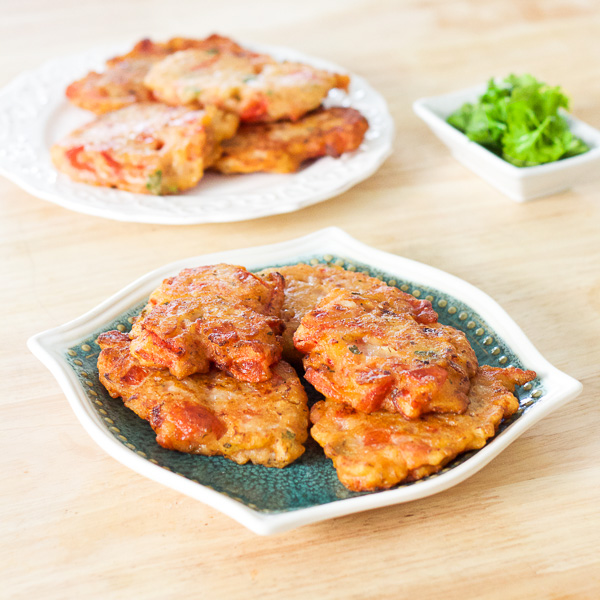 Can you believe we're more than halfway through August? I'm telling you, we'll be welcoming 2015 before we know it.
This past weekend, Jane and I visited a few different ethnic food stores in search of inspiration.
It's fun for us to infuse Greek cuisine with another country's food. It also helps us grow as amature chefs, learning about the different spice combinations one may have not thought about before.
We put up a picture over on our Instagram page, so you can check it out. Side note: we're going to be using that for not only food pictures, but also behind the scenes and personal stuff, too. Like we said in our 1 yr post, we want to open up more to our readers and this blog.
During our weekend excursions, we also like to check out herb gardens to see what's in season, smell different herbs, and maybe try one or two. Jane and I fell in love with something called, "lemon thyme."
It looks like a normal thyme plant, except it smells and taste like lemon! From what I read online, it adds a nice subtle lemon taste to anything it's added to. I feel like we knew about this herb, but never really smelled a fresh plant. Either way, it's on our list of things to cook with.
So yes, if you're out at your local store, and you see a weird couple smelling every different herb plant there and discussing what it be good with, it could be us. Just smile and nod. Or come say hi.
Speaking of smells, let's talk about todays recipe: Greek Tomato Fritters (Domatokeftethes – ντοματοκεφτέδες).
Most popular on what is arguably called the prettiest island ever, Santorini. While the volcanic ash enriches the soil in Santorini making everything that grows there taste amazing, for the rest of the world, this is the next best thing.
We personally love making these and do often. They are fairly easy, with the only time consuming step of having to dice up all the tomatoes.
After you read the recipe, you may wonder how tomatoes and onions blend so well, as both are acidic, but the frying time, flour, and spices tame everything so all work in harmony.
This traditional Greek dish is just another example of how simple ingredients, create amazing results.
Your house will smell lovely as these fry in olive oil and if you serve these with a side of tzatziki, be warned, they won't last long. For us, it's hard to only have one.
Give these tomato fritters a try and serve them with a glass of Greek red wine and imagine you're sitting in a taverna in Santorini, enjoying that Mediterranean sun.
Kali Orexi
Kenton & Jane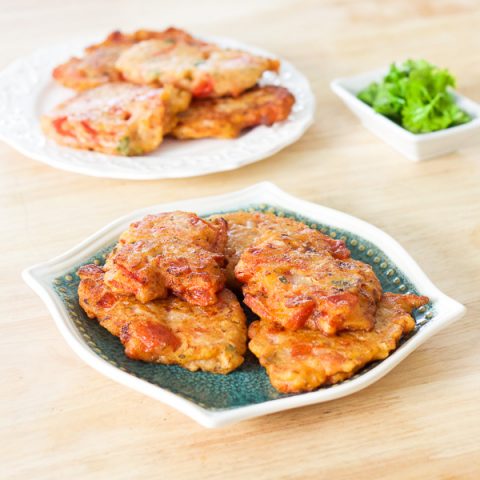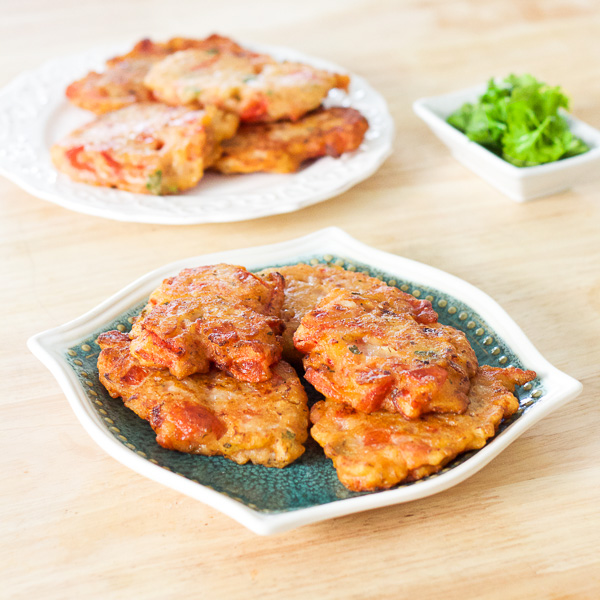 Greek Tomato Fritters | Domatokeftedes
Greek tomato fritters - Popular side in Santorini
Ingredients
5 roma tomatoes, diced
3/4 onion, finely diced*
1 teaspoon oregano
1/2 teaspoon thyme
1 tablespoon fresh parsley
1 garlic clove, pressed
Salt and pepper
11/2 cups flour**
1 tablespoon bread crumbs, optional
1/2 cup olive oil, for frying
Instructions
Add diced tomatoes to mixing bowl.
Add diced onions, oregano, thyme, parsley, garlic, salt and pepper, mix well.
Add 1 cup flour, mix well and place in fridge for 30 minutes.
Remove and add remaining flour little by little. You want it to resemble a pancake style batter.
If using bread crumbs, mix in now. This is optional and gives it an extra crunch.
Heat oil in pan and add one spoonful of the tomato mixture to create one fritter.
Cook 2-3 minutes on each side, remove and place on a plate lined with a paper towel to absorb excess oil.
Repeat until all mixture is used.
Serve hot.
Notes
*if you don't like onion, you may cook them for 5 minutes to tame their flavor. Do this as your first step, set aside to cool and then add in as normal.
**add as much flour as needed to create a batter consistency.
Makes about 12-14 fritters, depending on size.
Nutrition Information:
Yield:

4
Serving Size:

1 grams
Amount Per Serving:
Unsaturated Fat:

0g