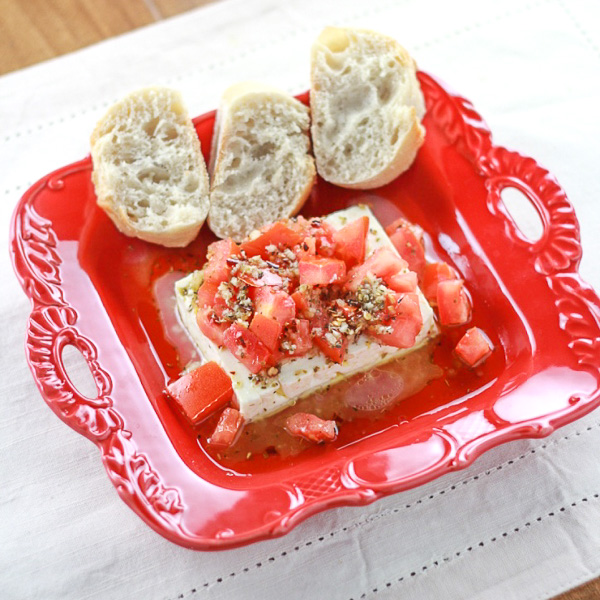 Last week I was listening to, "Chewing The Fat," a food podcast based out of Chicago. They had a special episode with famed chef Marco Pierre White. For those of you unfamiliar with chef White, he is an extremely talented chef. He's one of the youngest to ever earn 3 michelin stars, and he also was a mentor to chef Gordon Ramsay. He's from the UK, but has a classical French cooking style.
On the episode they asked him about recipes and he had an interested view. He said (I'm paraphrasing here) "You can't invent new recipes, it's all been done before. It's really all about refinement."
That line really had an impact on me. I've been thinking about it since hearing the episode. In the age if the internet it's easy to search for a recipe or type in a protein or ingredient and get hundreds, if not thousands, of recipes. If you look at all the recipes that come up, you'll begin to see a a pattern or a minor ingredient added here or there to make it different. But really, it's all been done before. Overall, I agree with his analysis – cooking, recipe development, testing – it's all about refinement.
For example, today's recipe is how we prepare it. It's a general Greek baked feta dish that we refined (we think for the better). However, we're not the first person to add some herbs and a tomato to a slice of feta and bake it. As a matter of fact, whoever thinks they were the first to do such a thing is probably preceded by at least 1000 years.
It becomes an interesting observation then when I think about sitting down to create a recipe. My influences range from family members no longer living to cookbooks and magazines I've read the day before. I consciously (and subconsciously) take in all my knowledge and try to commit to paper something I think is new, but in reality it's something I feel is a refined version of whatever it is I'm creating.
I agree with chef Marco Pierre White 100%. We as amateur chefs/cooks/whatever you call yourself, when you step foot in the kitchen, you are preparing to make a refined version of something. The refinement can come in the form of one of your own creations, one of our recipes, or a family specialty.
Baked Feta With Tomatoes
With all this in mind, let us present to you our refined version of Greek baked feta AKA Baked Feta With Tomatoes (feta psiti – φετα ψητη).
This is a classical way to be served feta in Greece. It is a great meze that is accompanied with freshly baked bread. What comes on the slice of feta will vary from town to town, but know you'd be able to order this anywhere.
What I really love about this Baked feta with tomatoes recipe is the standout flavors and little bit of heat from the chilly pepper flakes. I enjoy the garlic. It's presence is known. The short baking really time awakens its flavors, so garlic lovers rejoice.
The tomatoes are the perfect crunch that really give it not only a dash of acidity, but a complex flavor that brings everything together. The taste is reminiscent of a bruschetta with the slight added heat from the pepper flakes.
Since salt enhances and highlights flavors, the feta does a great job as the base and really gives this dish layers of depth and is experienced all on a slice bread.
Overall, you're left with a great tasting Greek meze that is easy to make and perfect to tie your guest over before the main course is served.
Kali Orexi!
Kenton & Jane

Baked Feta With Tomatoes | Feta Psiti
A simple Greek baked feta with tomatoes recipe that's the perfect quick appetizer.
Ingredients
1 slice of feta, 4oz
2 tablespoons olive oil
½ teaspoon oregano
¼ teaspoon red pepper flakes
1 garlic clove, pressed*
½ cup diced tomatoes
Instructions
Preheat oven to 325F.
Place a slice of feta on a square aluminum sheet.
In a bowl, combine olive oil, oregano, red pepper flakes, and garlic - mix well.
Add diced tomatoes evenly over feta slice.
Pour oil mixture over the tomatoes and feta.
Fold aluminum sides over and seal the feta inside.
Place on baking sheet and place in oven.
Bake for 10 minutes, or until desired softness of cheese and tomatoes is achieved.**
Remove from oven and carefully open.
Slide cheese onto serving dish and pour juices over.
Enjoy your baked feta with tomatoes!
Notes
*The garlic is potent in the dish, so adjust if you're sensitive to it.
**Baking for 10 minutes is how we like it. This will have the feta semi-soft and the tomatoes a little crunchy. Adjust if you'd like the cheese and or tomatoes to be softer.
Nutrition Information:
Yield:

3
Serving Size:

1 grams
Amount Per Serving:
Unsaturated Fat:

0g