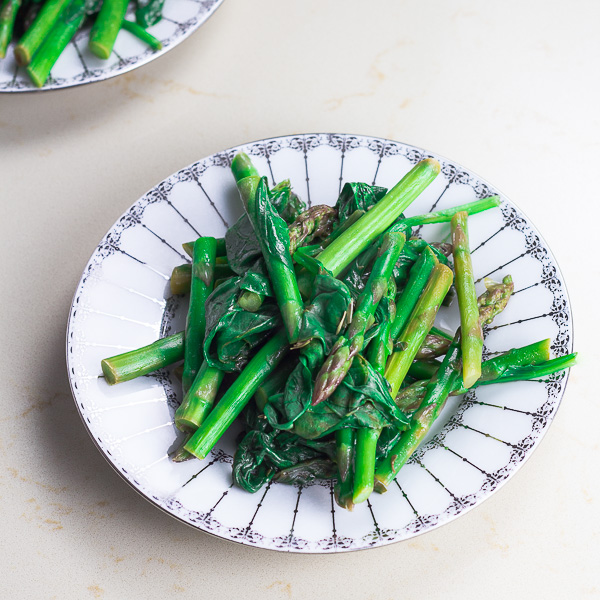 We love asparagus. We eat it a few times a month. We prefer it firm vs soft. I think at one point in time, I liked it soft, but Jane's persuasion caused a shift and now we're a firm asparagus household. Ha, that made me laugh a bit. Where do you stand on this? Firm or soft?
Before we get carried away on the pros and cons of asparagus cooking times, I wanted to take a step back and fill you in on some recent events.
Last week was my dad's 60th birthday. It's such a milestone and one I'm sure we all hope we reach. It was nice to be surrounded by family. My niece and nephew running around like crazy, that in and of itself is inspiring. I mean, they can do the same thing 100 times and still laugh harder than I have all week. It's something beautiful to witness.
One of the great things we do is all crowd around the kitchen and cook food. Sometimes it's Greek, and other times it's not. For this special occasion, it was the former. We all sat at the table, pots lining down the middle, family style. It was amazing.
From time to time I am constantly reminded of the power of food. I don't mean on a nourishment level, but more on a connection level. We bond over food. We laugh, we cry, we reminisce, we remember, we share, we forgive, we plan, and we create – all over food.
It starts in the store picking out the ingredients, and moves to the kitchen where it's cooked, to the table it's served on and ends with the people huddled around, "can you pass this" and "can you pass that." For both Jane and I, cooking is so much more than simply cooking and I love it. I enjoy being reminded about it and sitting in awe of the power of a home cooked meal. With all that, let me introduce you to a new side you can add to your repertoire, and create memorable nights (all while keeping it healthy!).
Sautéed Asparagus With Spinach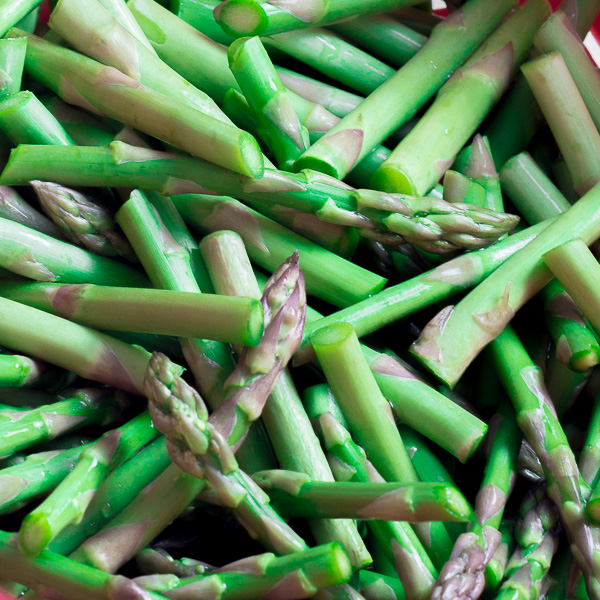 What I love about cooking with asparagus is because it has a rich history. Ancient Greeks knew of it and ate it in season and dried it to have in the winter. The ancient Greek physician Galen wrote about it being a beneficial herb. Furthermore, the ancient Egyptians knew of it as well as it was pictured a top of buildings in 3000BC.
Another great thing about asparagus is the fact that it's pretty nutritious. 1 medium spear sets you back 3 calories. Yeah, 3 calories. A typical serving of 3.5oz (100g), which is about 6-7 medium spears carries 40% of your Vitamin K plus all these: Vitamin A, Thiamine, Riboflavin, Niacin, Pantothenic acid, Vitamin B6, Folate, Choline, Vitamin C, and Vitamin E. And if that wasn't enough, it's got minerals too: Calcium, Iron, Magnesium, Manganese, Phosphorus, Potassium, Zinc.
Yeah, while it has all those in varying amounts, it's still pretty amazing what you can get with a side of asparagus. Combine that with something healthy like fish or lean meat, and bam – you've got a super meal on your hands.
If all that wasn't enough, we went ahead and added spinach. This plant mostly has all that asparagus has, so you're getting x 2 on everything, which is pretty dang healthy. I will admit it does lose some nutrient values when cooked (to get 100%, you'd have to eat it raw), but you're still getting some.
This sautéed asparagus with spinach recipe is easy and simple to make. It highlights those two ingredients and we've added some herbs and lemon to bring it all together. It comes to you in a simple side recipe. Enjoy.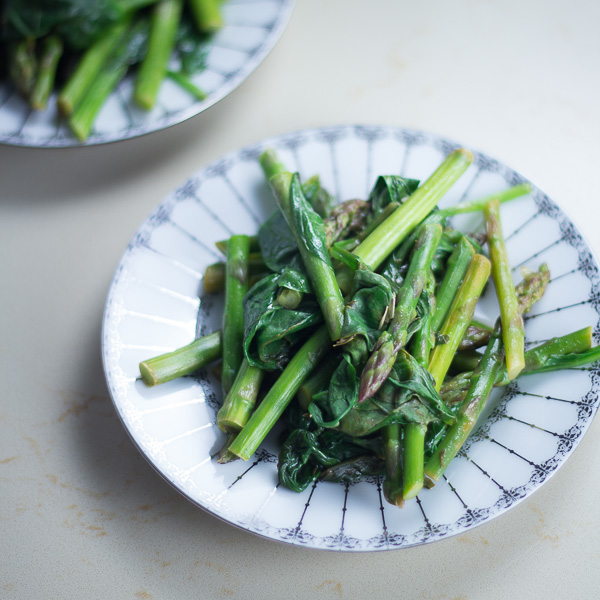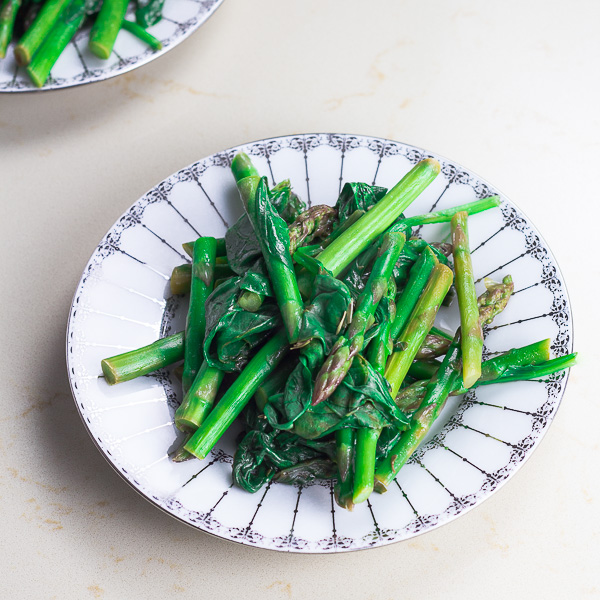 Sautéed Asparagus With Spinach
A simple and healthy mediterranean diet friendly side: Sautéed Asparagus With Spinach
Ingredients
1 tbsp olive oil
1 bunch asparagus, ends removed and cut into 2 inch pieces
2 tbsp water
3 cups packed spinach
⅛ tsp marjoram
⅛ tsp thyme
¼ of a lemon, juiced
Salt
Pepper
Instructions
In a medium skilled over medium heat, add olive oil.
Add asparagus and top with a little salt. Mix well to evenly coat asparagus with oil.
Add water, spinach, and remaining ingredients, mix well.
Cover and steam for 2-3 minutes.
Remove lid, mix and re-cover.
Cook the sautéed asparagus with spinach another 3-5 minutes, or until asparagus is to your liking (firm or soft).
Once done, remove from heat, plate and serve the sautéed asparagus with spinach hot.
Notes
Feel free to alter the herbs to the ones you like!
Nutrition Information:
Yield:

2
Serving Size:

1 grams
Amount Per Serving:
Unsaturated Fat:

0g