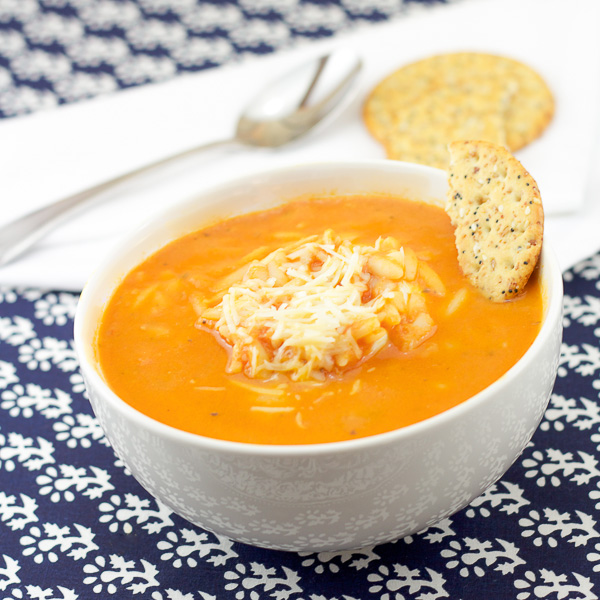 Inspiration comes from so many different places and people that it hard to know where one idea starts and another finishes. This holiday season has brought be a lot of inspiration, from being with my family to reading books while curled up in bed. I get more and more excited about shooting my recipes everyday and it's because I'm surrounded by a plethora of ideas! It's kind of nice but also drives me bonkers at the same time…how can I keep track of everything I want to do and try? It's like a constant Pinterest board running through my head. In any case, let me share with you one idea that I did have and wanted to execute to perfection.
Recently I read Pinch of Yum's ebook on Tasty Food Photography and it was quite enjoyable. Very easy to read and Lindsay has a way of breaking things down so that understanding each concept is a cinch. Now, there were some things that I already knew and some tips that were truly helpful. The pictures were fantastic and information on editing was quite helpful. One of the main things that I took away from the book however, was that it is so important to have a vision when shooting your dish. This is a concept told many times over by different food photographers, but Lindsay explained it in a way that was easy to relate to and made me really think about my vision as I take photographs.
As I had only gotten a nice DSLR camera in the middle of this year, I can't say that I've had enough practice to know what my vision truly was. According to many photographers, this is perfectly normal, expected even. But I was antsy and wanted to know what my vision was, what it could be, or at least what direction I was going. So I really tried to embody that when I shot this recipe.
First off, I recently went into a Pier 1 and thought, wow, this place is jam packed with great props and decor for my set up. One piece I found was this blue and white patterned place setting that popped like crazy. I bought that and a few other items to start off the journey of having and understanding my vision. A few days later, Kenton and I decided that we wanted to make a soup for dinner (it is winter after all…soup always sounds good). After we decided on a tomato soup with orzo, I immediately thought that the vibrant red of the soup would look beautiful placed against that blue and white place mat. I was so excited to bring this vision to life!
I took Lindsay's advice to never eat cold food and made sure that both Kenton and I had comfortably eaten before I set up shop in my dining room (that's where our light box is). After all was said and done, the picture turned out fantastic. Not to mention, with a few Greek substitutes to a comfort classic, this might have been the best tomato soup that I've ever eaten. Needless to say, I am excited about how everything came to be. I was able to make a delicious meal and showcase that meal by executing a vision with my food photography. Now, I am aware that these visions come in all different shapes and sizes (hence the whole point I made earlier about inspiration coming from many different places) and are not necessarily always going to be focused on color contrast or props. For example, maybe next time I'll want to display how a cold beverage and light appetizer should give off the feel of a lazy sunday afternoon (how will I do that? I have no idea). The point is, I'm learning and growing in my photography. At this point in our blogging journey, that is all that I can ask for. Kali Orexi.
Love,
Jane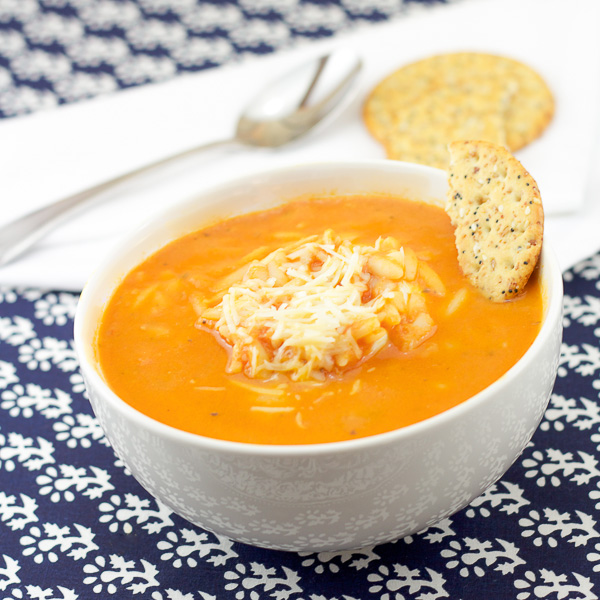 Tomato Soup With Orzo or Domatosoupa Me Kritharaki
Ingredients
1 tbsp olive oil
1/2 cup chopped onion
1/2 cup chopped celery
4 cloves of garlic
2 bay leaves
3-14.5 ounce cans diced tomatoes
1-15 ounce can chicken broth
1 teaspoon Greek honey, we use Attiki
1/4 cup fresh basil
Dash of red pepper flakes
Salt and pepper to taste
1/2 cup plain, nonfat Greek yogurt
1 cup cooked orzo
Parmesan cheese for topping, optional
Instructions
In a large pot, heat olive oil over medium heat. Add the onion, celery, and garlic and cook until veggies are tender, about 3-5 minutes. Stir in the bay leaves.
Add the tomatoes and chicken broth, stir. Stir in the Greek honey and fresh basil (everything should be very fragrant by now). Season with red pepper flakes, salt, pepper, to taste. Simmer mixture on low for about 10-15 minutes.
Remove the bay leaves and use a hand blender to mix everything together (you can also pour the soup into a regular blender and get the creamy texture that way).
Stir in the Greek yogurt until well mixed. Stir in your COOKED orzo pasta.
Serve warm with homemade bread and top with parmesan (optional)
Notes
This is great topped with some parmesan cheese.

The next day, the soup was a little thick. In order to make it a nice consistency, I added another can of chicken broth and it instantly brought the soup back to life.
Nutrition Information:
Yield:

6
Serving Size:

1 grams
Amount Per Serving:
Unsaturated Fat:

0g