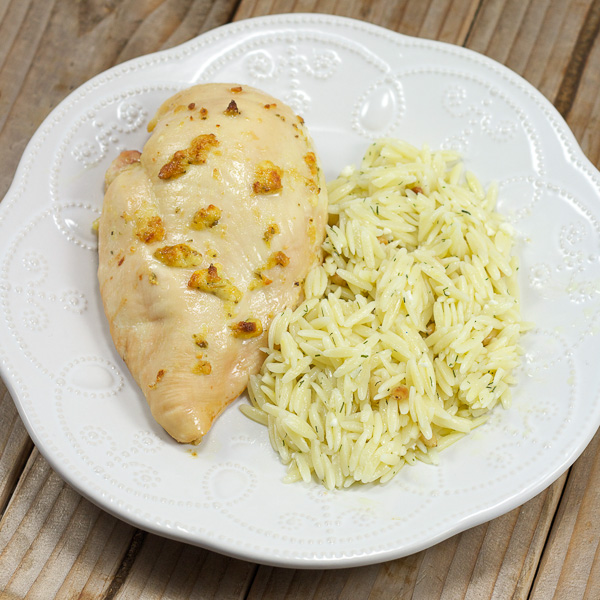 Chicken, a personal favorite of ours. Poultry is a pretty versatile protein and can be prepared many different ways, today's recipe shows how we stuffed it with a feta based mixture and served it alongside our latest recipe and new favorite: Lemon Dill Orzo.
As we had mentioned in that post, time has been an issue this week. We've had so many things going on that we didn't cook as much as we wanted to, but we've got some things in the works for the weekend.
A perfect example of how scattered our minds have been this week can be seen in the picture accompanying this recipe. We made stuffed chicken, yet took no photos of it cut in half so you could see the mixture inside the chicken. Oops.
Well good thing we call ourselves amateurs ;)
What's funny is that we didn't even notice it until last night as Jane was doing the editing process. If you didn't know, all the photos on this site are done exclusively by her. She knew nothing about photography when we started, but she self-taught herself a lot and thanks to some books and youtube is improving all the time.
As for this recipe, we had some chicken breast in the fridge and wanted to do something with them that would spice them up and not require too much time as we were in the middle of a project.
Much like the Lemon Dill Orzo, we wanted to make something with minimal effort that would still taste good. We messed around a bit with the filling until we got something we liked. We mashed it up, created a small slit in the chicken, stuffed, and baked.
We not only used feta because we're obsessed with it, but because of that fact it doesn't really melt. If you've tried other stuffed chicken recipes in the past that use other kinds of cheese, you may have found it hard to keep the cheese from oozing out as it begins to melt. The nice thing about using feta, is that it doesn't come out of the inside of the chicken, so all of it stays within and you're able to fully enjoy the dish.
As always, we hope you enjoy this recipe!
Yiasou,
Kenton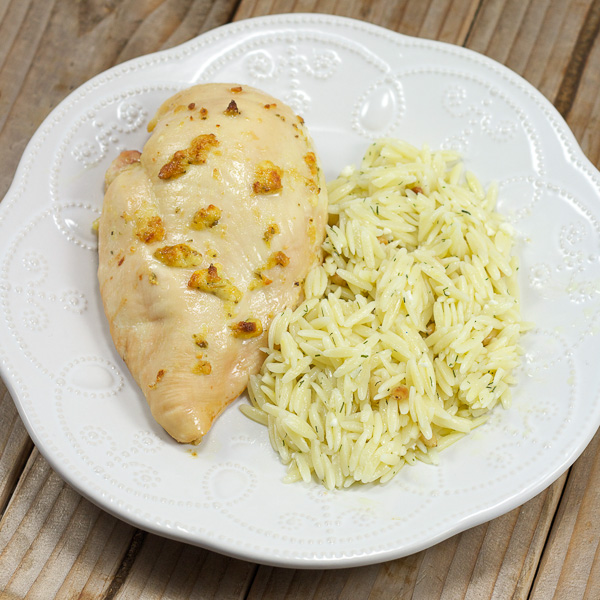 Feta Stuffed Chicken
Easy Greek stuffed chicken with feta.
Ingredients
2 chicken breasts, about 1.5 pounds
1/3 cup feta, crumbled
2 garlic cloves, pressed
1/2 lemon zest
1/4 teaspoon lemon juice
1/2 teaspoon oregano
1/4 teaspoon olive oil
Instructions
In bowl, combine all ingredients (not including chicken), mash well with fork.
Cut slit in top corner of chicken, and stick your finger in to create deep pocket. Go slow as to not break through.
Place half of the stuffing mixture inside each chicken, reserving a small amount to rub on outside of each piece.
Put in ovensafe dish.*
Bake in preheated oven at 350F for 40-45 minutes, or until cooked
Remove and serve!
Notes
*When putting in oven safe dish, position each piece so the slit is against the outer walls.
Nutrition Information:
Yield:

2
Serving Size:

1 grams
Amount Per Serving:
Unsaturated Fat:

0g