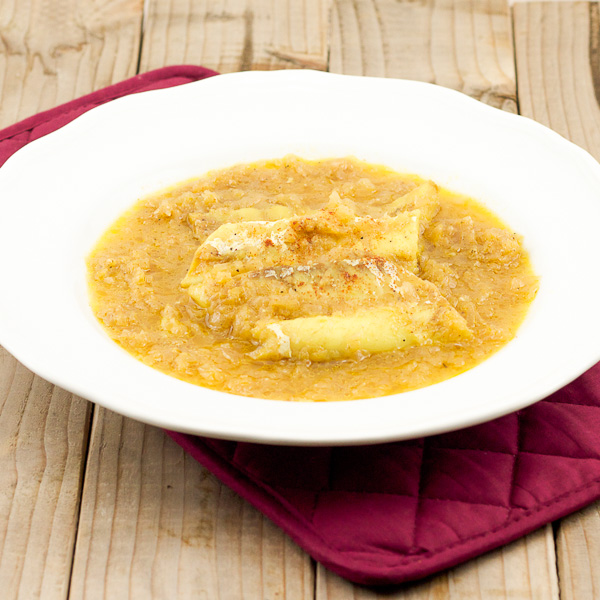 Wow! What a crazy week it's been. If you follow us on Twitter, you'll know we moved. And I will admit Jane and I move around a lot.  Actually, the longest time I've stayed in one place over the past 8 years has been 14 months. It's not that we don't like being settled, it's just that we love change. We love trying out new places while we still can.
However, what we always seem to underestimate is the time it takes to unpack, especially with having full-time jobs. It's funny because you can see where our priorities are – we unpacked the kitchen and made a special place for our light box and plates for our photo shoots before we even began to work on getting our bedroom in order. We spent this past weekend finally finishing everything, and we're now 100% moved in!
Despite the pain that is moving, the one thing that frustrated Jane and I the most was are inability to give this site our full attention, something we haven't done since we launched over 6 months ago. We were so happy when we finished everything, the first thing we did was put this post together.
Greek food, recipe creation, tasting, failing, re-cooking, picture taking, it's what we do. It's what we love.
We're back and it feels good!
The dish here today is a Fish stew. It's a stab at a traditional dish popular in Corfu known as, "Bourtheto" (introduced by the Italians, it gets it name from the Italian word brodetto, which is a similar dish). It's got a kick to it, which balances out lovely with the white fish and onions (any white fish can be used to fit your preference by the way).
We decided to use cod, because it's a great tasting fish, firm, and reasonably priced.  I have to admit, I love spicy food, but I can't handle them. I normally go for mild – Jane on the other hand is more adventurous so she talked me into making this recipe. And guess what? It was perfect, the spice was mellow and I loved it!
So go ahead and give this Greek fish stew a try and if you're feeling up to it – add more spices to give it an extra kick!
Kali Orxi!
Kenton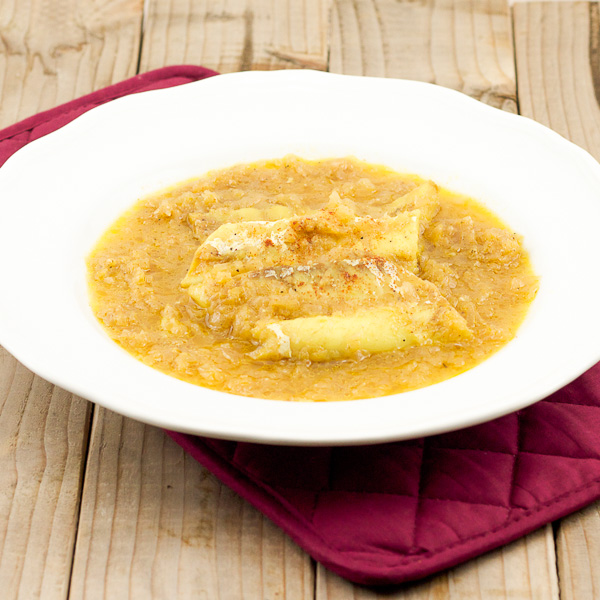 Bourtheto Fish Stew
A simple and easy fish stew recipe
Ingredients
4 cod fillets
1 1/4 cups onion, sliced (or diced if you like)
1 cup water
1/4 cup olive oil
1/2 teaspoon paprika
1/8 teaspoon cayenne
1 teaspoon salt
1 teaspoon pepper
Instructions
In pan add: water, olive oil, onions, paprika, cayenne, salt and pepper.
Bring to boil, reduce heat and simmer for 10-15min, until onions soften.
Add cod and continue simmering for another 10-15min or until fish is done.
Place desired number of fish in each dish, top with onion mixture.
Serve!
Notes
Feel free to add a bit more water if needed. Just taste to keep flavors consistent.
Nutrition Information:
Yield:

2
Serving Size:

1 grams
Amount Per Serving:
Unsaturated Fat:

0g