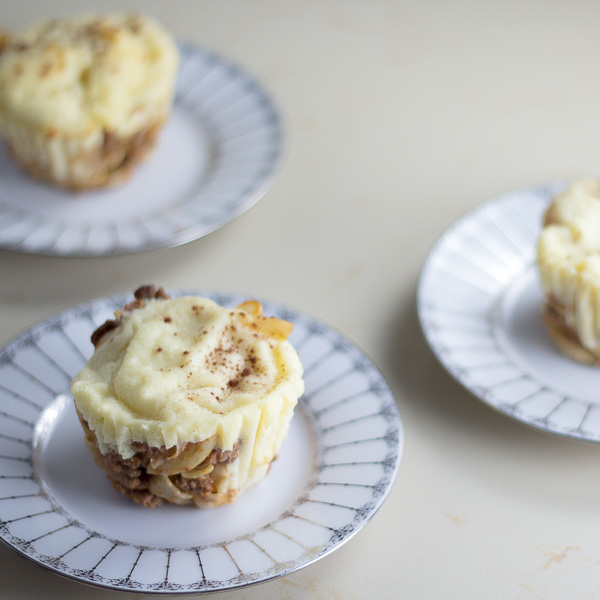 Traditional Greek pastitsio (παστιτσιο) is a staple in any Greek home. This easy Greek pastitsio recipe takes a classic dish and serves it up in a unique way as you'll soon see 🙂
Hi 2017, how are you? A new year is upon us and I cannot believe it. I mean, as we get older, the years just seem to increase in speed. I'll blink and it'll be summer and then fall, and boom – it's Christmas.
We aim to make this year the best one yet for the blog. We've got a lot to share with all of you and we couldn't be more excited. We have decided to take the food blog on full-time so that we can bring you more of what you already love and more of what we love doing. Cheers to that!
So let's talk a little bit more about today's recipe – a classic, of course. But, it's prepared a bit differently.
Greek Pastitsio Muffins
These delicious muffins are just a simple and fun way to serve up such a classic meal from Greece. The idea came to us when we were using our big muffin tins to make all kinds of different meals. Then we thought, why not a classic. Why not pastitsio?
In our home, we cook pastitsio several times a year. During the holidays, we will make it without a doubt, and then we try and incorporate it a few more times throughout the year. How often do you all make pastitsio? It's a personal favorite of both of ours and it makes perfect leftovers/work lunches the next day.
If you've never heard of pastitsio before, think of it like a Greek lasagna recipe. It's a meat and noodle dish, mixed with tomato sauce, cheese, and topped with an amazing béchamel sauce.
While this is normally served in large square pieces, the idea of baking them in a muffin tin seems like the perfect way to eat such a divine meal. I mean, they look incredible (biased of course) and they taste just as good.
We love serving this at a family dinner because it's easy to divide out and super manageable. The salty feta balances out the acidity of the tomato sauce, and the béchamel just brings it all together for a satisfying meal the whole family will enjoy.
Go ahead, made this traditional Greek pastitsio recipe tonight and serve them up as muffins.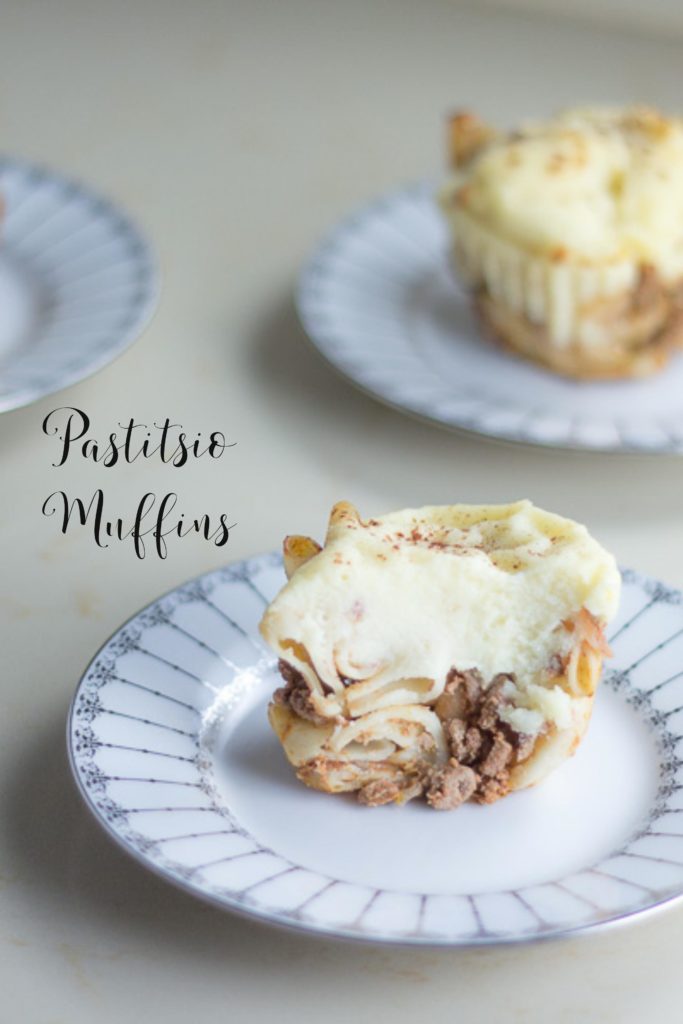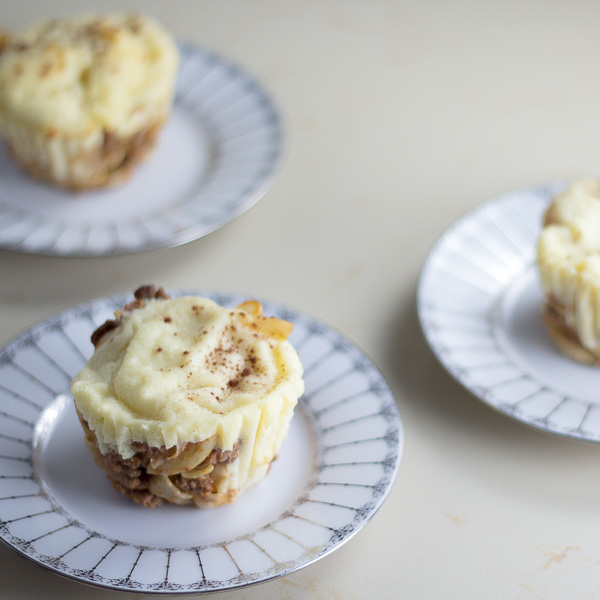 Greek Pastitsio Muffins
Traditional Greek pastitsio served in a fun unique way. Give what people call the 'Greek lasagna recipe' a try!
Ingredients
1/2 lb large elbow macaroni noodles
Meat sauce
2 tablespoons ¼ cup butter
1 lb ground beef
1/2 medium-sized onion, finely chopped
8 oz tomato sauce
¾ cup crumbled feta
1 egg
Béchamel/Cream Sauce
2 tablespoons ¼ cup butter
2 cups milk
1/2 cup semolina
Salt, optional
Topping
¼ - ½ cup feta cheese
1 tsp cinnamon
Instructions
Preheat oven to 350F.
Cook noodles per package instructions, making sure they are al dente.
While noodles are cooking, melt butter in frying pan on medium high heat.
Next, add in ground beef and onion - cook together until meat is browned and onions are softened.
Next, add tomato sauce and simmer for five minutes. When done, turn off heat and remove from burner.
Combine meat sauce and noodles in a bowl. Add in feta cheese and 1 egg, mix well.
Pour mixture equally into a greased 6 tin muffin pan.
Set aside and make Béchamel.
Melt 2 tbsp butter in saucepan on medium heat.
Add milk, and heat until warmed through - do not allow to simmer/boil.
Slowly add semolina, mixing continuously. Add salt to taste if desired.
Once mixture gets thick, remove from heat (trick: try scooping some of the mixture up with a spoon and then drizzle it back into the pot. The mixture should fall slowly enough from the spoon but still have good movement. It should NOT get stuck to the spoon).
Pour some béchamel over the top of each pastitsio muffin.
Evenly sprinkle feta cheese and cinnamon over each piece.
Bake for 20-30 minutes, or until tip of feta becomes golden brown.
Let cool before serving.
Enjoy 🙂
Notes
We used a 6 tin muffin pan that held 1 cup (8 ounces) in each one. Much like this. We made them in batches, but if you have a larger muffin tin, then you won't have to!
Nutrition Information:
Yield:

6
Serving Size:

1 grams
Amount Per Serving:
Unsaturated Fat:

0g