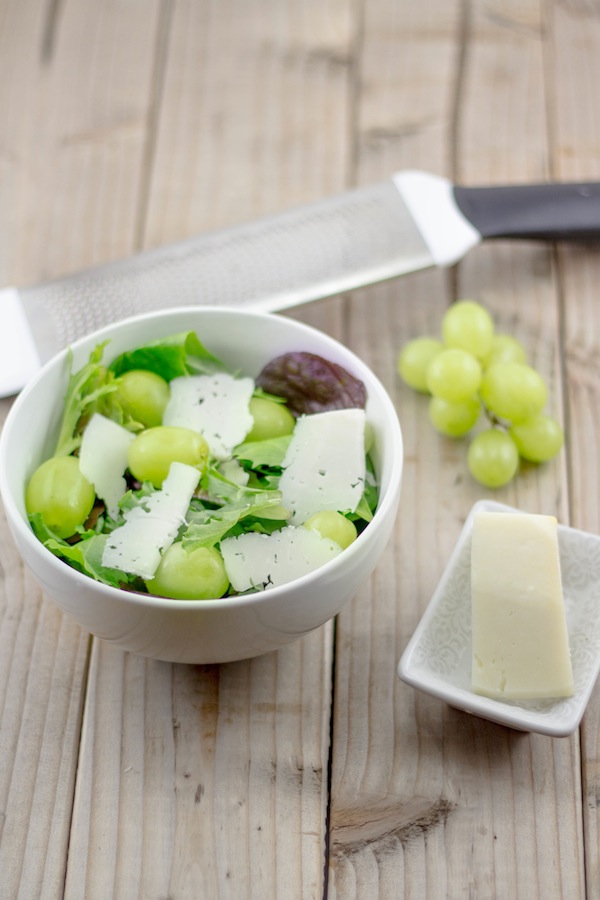 It has been a stressful past couple of weeks. We have been going non-stop with a finish line that we weren't able to see. This is nothing new for us, and truthfully, we kind of love it. Well, maybe it's a love hate relationship. See, the way Kenton and I work is that when things seem to be going smooth, mundane, or safe, we mix it up. I am not talking about a calm mix up like changing the type of shampoo you use or buying grapes this week instead of strawberries. I am talking about let's break our lease and move to a new apartment, let's move back to England, let's leave our jobs and find new ones, type of mix up. Honestly, just one of those things could make a person go a little coo coo. What do we do? We try and do all of them at once, or one after the other. I know, it sounds crazy. Truth be told, we don't always follow through with doing one or all of them. I think it's the idea of something new, the thrill of change, that makes us so very happy. However, it also brings stress.
Self-Induced Stress. What kind of psycho would do that? Well, we do! Here's how we deal…
We cook, we get stronger as a unit (I mean, this kind of stuff really tests your trust in one another as well as your support level), and we do different leisurely activities to take our minds off of the stress (again, that we created ourselves). Somehow, this crazy method of living is what makes our relationship work. Is it right for everyone? No. Does it make our parents/friends/loved ones a little nuts? Probably. But overall, it has kind of become who we are. It dawned on me recently, oddly enough, I never really thought that I was a part of this whirlwind behavior. But I am…I get just as wrapped up as Kenton does. I always thought it was all him. Before we met, I used to live in a box and tried not to step outside unless it was for a sure thing. Kenton may have been the one to pull me out of my little box, but now that I'm outside with the rest of the crazies, I find that I am more comfortable here than I ever was cooped up in my safe zone. It has given me the opportunity to really live life. I have lived in England, received an advanced degree, started a cooking blog, learned photography, and lived in so many different cities. Amazing, really!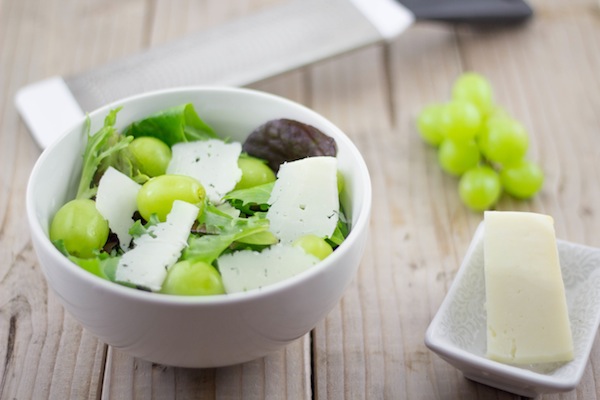 This recipe is the antithesis of everything I have just written about, and that's perfectly okay. Here's why….you need some simple comforts when your life is all over the place. When you don't know what to cook because work is a mess, and you're workout routine is out of whack, and you just want to sit in front of the TV all night — this salad is a go to during those silly times. Lettuce, grapes, shaved cheese (Kefalotyri Greek cheese if you have it) — done. Add a simple vinaigrette or even some olive oil and lemon. Take a deep breath, focus only on the tartness of the grapes and the sharp taste of the cheese. Simple flavors. Simple recipe. Simple life.
Sometimes, that's just what you need when the tornado dies down.
Kali Orexi.
Love,
Jane

Parmesan and Green Grape Salad
A simple Greek salad that's easy to make and tastes amazing!
Ingredients
1 pound mix greens salad, or your favorite
.5 pound Green grapes
.5 pound Parmesan cheese, or Kefalotyri if available
Salt
Pepper
Olive Oil
Instructions
Spread an even amount of lettuces in each bowl.
Add desired amount of grapes
Add desired amount of shaved Parmesan (or Kefalotyri cheese)
Sprinkle with salt and pepper
Drizzle with olive oil
Serve
Notes
As you can see, this is a simple recipe. Add your desired amounts of enjoy! Like we said above: Simple recipe. Simple Life :)
Nutrition Information:
Yield:

4
Serving Size:

1 grams
Amount Per Serving:
Unsaturated Fat:

0g