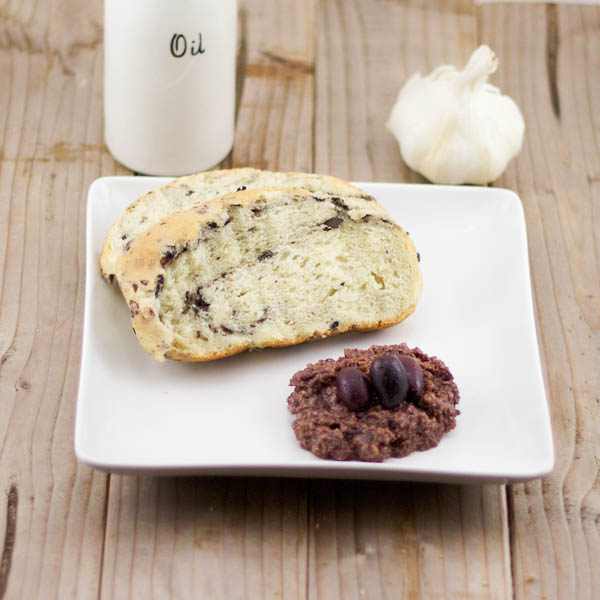 A funny story about this Greek Olive Spread recipe, and one that has a lesson for people using Kalamata olives for the first time. I was about 10 and my yia yia asked me to take the olives out and put them in the food processor. I did, and then I had this desire to help and show her I could make it.
So, I plugged it in and locked the top in and turned it on. It made this really weird noise, something I had never heard. My yia yia yelled at me and I ran out of the kitchen.
Turns out, Kalamata olives have pitts. There were hard bits throughout the pasta elisa, and it was obviously uneatable. Being that my yia yia is no longer with us, I laugh every time I make this dish.
Maybe you knew or maybe you didn't, but always make sure when you're dealing with Kalamata olives for this recipe, they are pitted!
This olive spread is amazing, and goes great with fresh Kalamata bread. A french bread will work just as well. The saltiness of the olives blend so well with olive oil and garlic.
This tapenade will be a hit at any party and is incredibly easy to make.
Let me know what you think of this Greek Olive Spread!
καλή όρεξη! (Kali orexi – enjoy your meal!)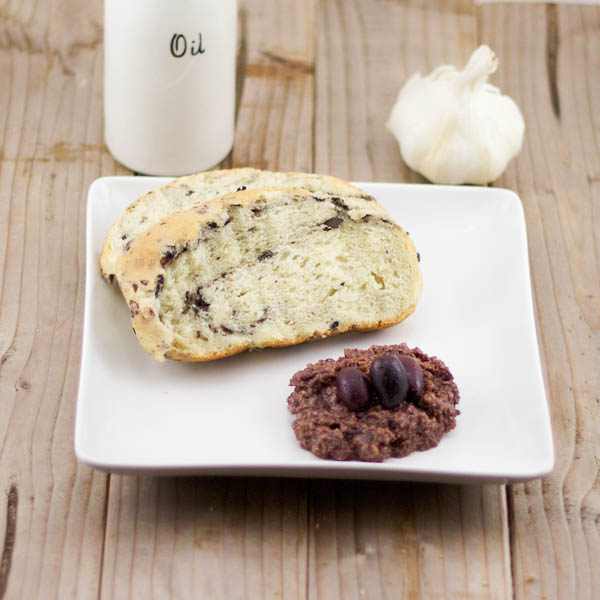 Greek Olive Spread | Pasta Elias (Πάστα Ελιάς)
This is a simple Greek olive purée that is absolutely delicious with bread. καλή όρεξη (kali orexi – enjoy your meal!)
Ingredients
2 cups of pitted Kalamata olives
2 teaspoons extra virgin olive oil
2 teaspoons red wine vinegar
1-2 cloves of garlic
Instructions
Place everything in a food processor (blender) and mix until a paste forms.
Serve with bread!
Notes
You could also experiment with blending your favorite olives into the mix as well!
Nutrition Information:
Yield:

4
Serving Size:

1 grams
Amount Per Serving:
Unsaturated Fat:

0g