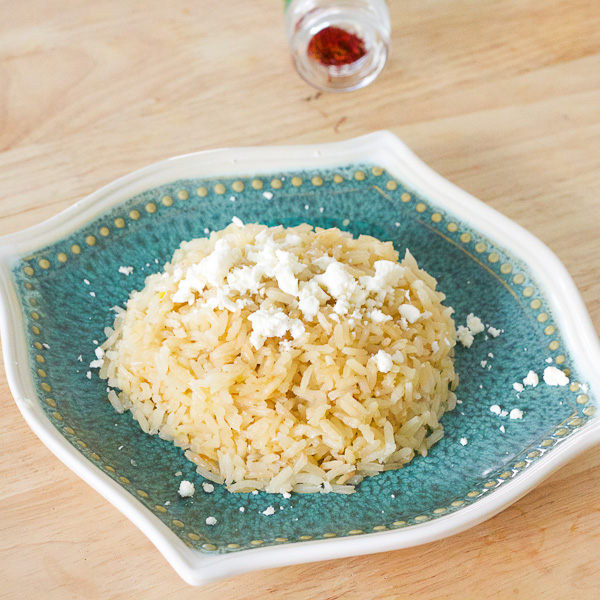 I don't know how it's been where you live, but southern California has been incredibly hot this past week. We are in the midst of some kind of heat wave. Why? That's all I want to know. While I'm sure there is some scientific explanation for this rare display of heat, the electric company isn't going to care when they send us the bill for the air conditioner.
Needless to say, both Jane and I are looking forward to fall/winter weather.
In other news, we're in the process of decluttering. Somehow we've accumulated too much stuff and now feel like it's time to purge.
We've been slowly trying to embrace a minimalist lifestyle. Not overboard or anything, as some people really push the boundaries, just clearing things out.
For example, we've got boxes in our garage that I'm sure haven't been open in over a year. Additionally, we have clothes that we haven't worn in the same amount of time. We decided that if it can go 12+ months unopened or us not using it, it's probably best to get rid of it.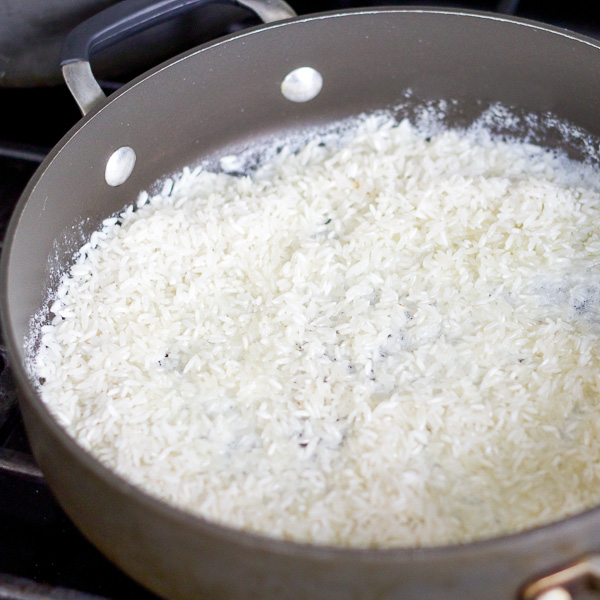 We're making a list of things, and will organize a salvation army pickup next week. It's kind of exciting to be rebooting and starting anew. Now we just need to resist the temptation to buy more stuff or replace the empty space in the garage.
Speaking of new beginnings, today's recipe is one we're very excited to share, as it's the first time we've ever cooked with saffron so it was completely new to us.
May I introduce you to: Saffron Rice Pilaf
In Greek, saffron is pronounced, zafora (ζαφορά) and is popular in a wide array of dishes; you can find it in everything from salads and yogurts to fish dishes and desserts.
We decided to make it for the simple fact it was an ingredient we'd never worked with before. It's always an exciting time for us when we are able to incorporate something new.
We decided to start with something basic, so we went for a nice rice pilaf dish since we felt we could control the new ingredient more. We've also had this in Greece before, so we knew it would be delicious!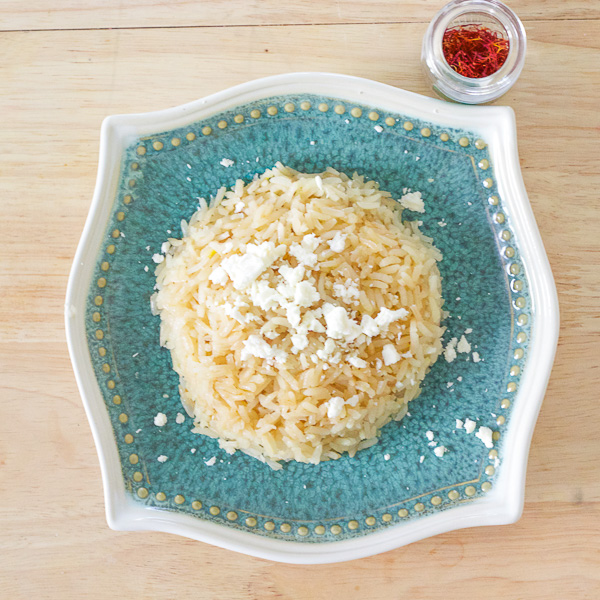 One of the things we were astonished by when using saffron is the amount you actually use. Each strain of saffron is called a, "thread." A little goes a long way. As you'll notice, only 5 threads are used in this whole recipe. So while it does tend to be expensive, it should last you a long time. Just grind up a few threads and it will have the ability to not only change the color but add flavor to a large dish.
We thought this rice pilaf was amazing, the buttery taste combined with the broth and saffron was actually addictive, and with the feta on top? Forget about it!
We didn't know how it would turn out, but we ended up loving it. This has entered our rotation of rice dishes. It's very easy to make and can be the perfect side to a plethora of entrées.
As always, we hope you like it!
Kenton & Jane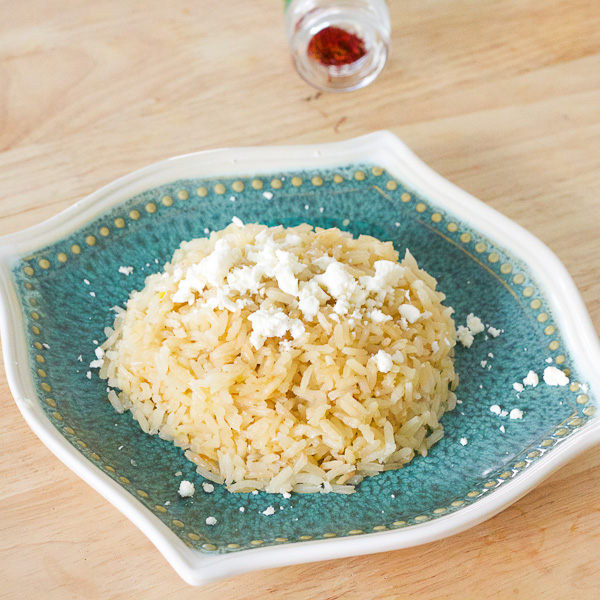 Saffron Rice Pilaf | Easy Rice Pilaf
Rice pilaf flavored with saffron.
Ingredients
1 cup long grain rice
3 tablespoons butter
2 1/4 cups chicken broth
5 saffron threads, crushed
1/4 cup crumbled feta, optional
Instructions
Melt butter in pan, add rice and mix well.
Cook until rice turns opaque, about 3-4 minutes.
Add chicken 2 cups broth, bring to boil, reduce heat cover and simmer for 15 minutes, or until liquid is absorbed.
When rice is done, mix crushed saffron with 1/4 cup chicken broth.
Pour over rice and mix well.
Remove from heat, cover with towel, and place lid over towel.
Let sit for 5 minutes.
Serve topped with feta!
Nutrition Information:
Yield:

4
Serving Size:

1 grams
Amount Per Serving:
Unsaturated Fat:

0g
Recipe adapted from:
Vefa's Kitchen