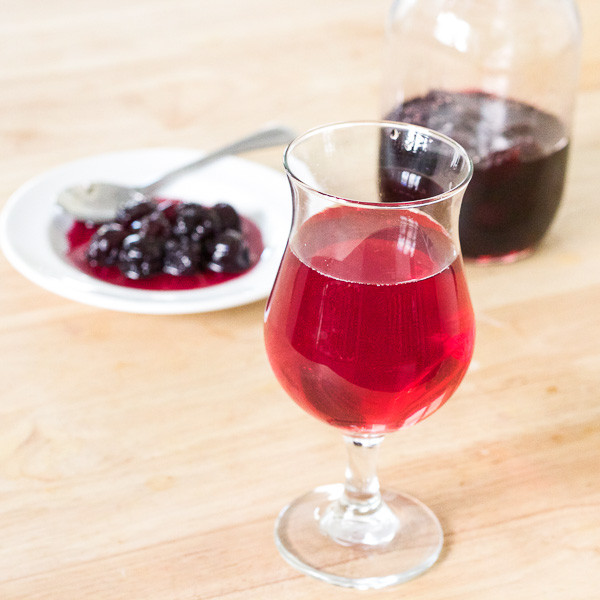 In our last post, we talked about how we spent labor day weekend at the beach. It was hot. In Greece when it's hot, and there is sour cherry spoon sweets being made, there is one thing that is never hard to find. It's a refreshing drink made with the syrup from the spoon sweet. It's delicious. It's called: Vyssinatha (βυσσινάδα)
It might just be the single most refreshing and easiest thing to make. I don't know how well known it is with tourist, but in Greece it's pretty popular in the summer time. Therefore, we're excited to introduce it to those of you that haven't seen/had this before.
Having the cherry spoon sweets by itself is more than enough, but what to do with all the delicious syrup?
Take some and pour it in a glass, add some ice water, and enjoy life. That's exactly how vyssinatha came to be. It's that simple to make.
It's a beautiful red color the is easy to drink and gives you a nice little sweet taste with each gulp. It is more or less a cherry cordial. There is no alcohol in it and it's made with real fruit juice! And sugar, yeah, there's some of that in there, too.
It's just one more reason to give the cherry spoons sweets a try, as you'll be able to enjoy not only them, but this drink as well.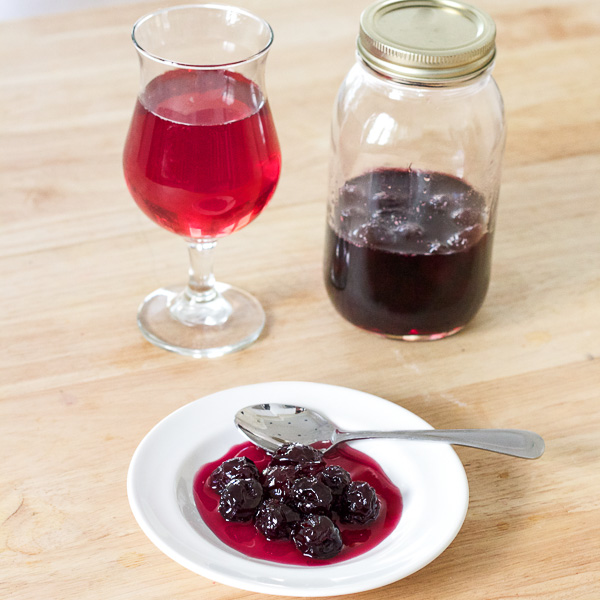 Just a tip: don't add ice. It will crystallize the sugar. Get the water as cold as you can, then pour it in. Of course, if you don't mind the crystals, add ice – it's up to you.
We hope you enjoy this!
Kenton & Jane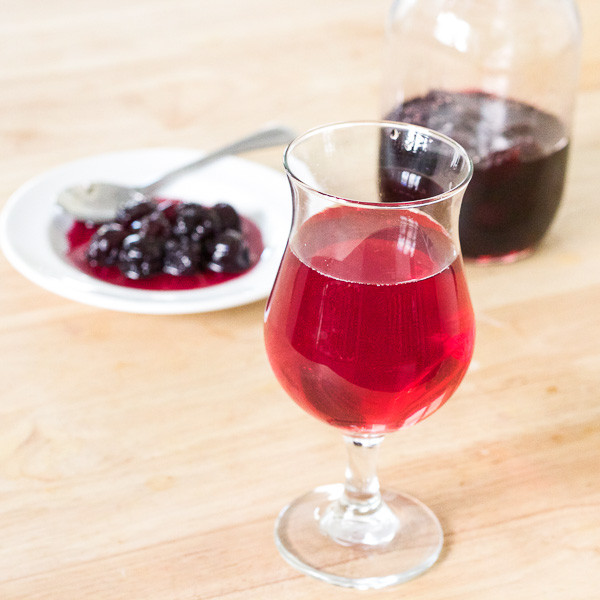 Vyssinatha | Greek Cherry Cordial
Ingredients
3-4 ice cubes
1 cup water
1 glass
Instructions
Add syrup to glass.
Add ice cubes to water, stir to chill.
Remove ice cubes and pour cold water into glass with syrup, mix well.
Serve!
Nutrition Information:
Yield:

1
Serving Size:

1 grams
Amount Per Serving:
Unsaturated Fat:

0g