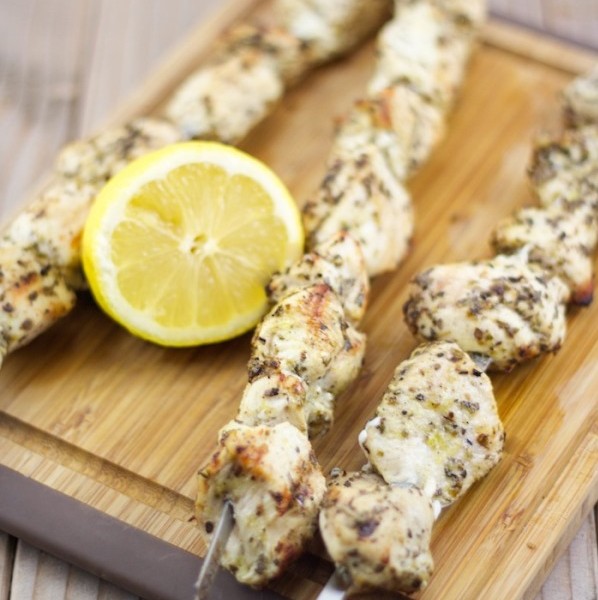 Top Recipe of 2014 – Souvlaki
Well, 2015 is here and there is nothing we can do about it. It just crept up on us!
I guess the saying is true: "the days are long, but the years are short."
When I was younger, my dad always told me that as you age the years pass by at an accelerated speed. At the time I did not believe him, what do parents know anyhow? Well, as usual, I'm starting to understand what he meant now that I'm older.
This year is sure to pass by just as fast, if not faster. This is a big year for Jane and I in a lot of ways. Most importantly however is the fact that we're getting married. May 2015.
To be honest, we're both very excited but also stressed at the same time. There is so much to do, so much to consider, and so much money to spend. Especially that last part. Thank goodness for our kefi.
Oh yeah, and there's also the whole pre-wedding diet thing. Jane and I have decided to just adjust our eating habits and stick to a 100% Greek Mediterranean lifestyle (diet) for 2015. We'll be documenting that and highlighting recipes, tips, how to's, and what we've learned along the way, so look out for that.
Additionally, there is this blog, which neither of us can believe has taken off in the short 1 and a half years since we started it. It seems like many others love and appreciate Greek cuisine just as much as we do 🙂
Thanks to all the wonderful feedback, emails, messages, comments, and the survey, we know exactly what we're doing and where we're headed. This weekend we actually mapped out all of 2015, because as Robert Herjavec on Shark Tank said: "A goal without a timeline is simply a dream."
Side note: I like how I've managed to get two quotes in this article. I'm actually a lover of quotes and live by/recite many at various times.
Therefore, rest assure, we've listened to what our lovely readers want and will be delivering on it in the coming year.
What we learned in 2014
Murphy's law 100% does exist in the kitchen, especially when it comes to creating new recipes.
Oh, what's that? Normally these ingredients work together? Well no, not in your new dish they won't.
A dishwasher is our best friend: yes, I can't tell you how many times we use that thing. Don't get me wrong, we wash a lot my hand, too, but sometimes, especially after a video – we need the machine.
Must not focus on the bad. I would say we get 1 bad email for every 100. They are not common. However, we need to remind ourselves that it is so easy to dwell on the negatives. We've gotten better at not letting it get to us. After all, we are in a completely subjective industry – food. You can't please everyone all of the time.
People are actually reading/cooking our recipes! When we started in mid 2013, I think our parents where our only readers. Now, we get emails all the time from people with pictures of the food they cooked from our site. We get emails with comments and references to our articles. It's such an amazing feeling at times we don't even know how to respond. Just know, we do this every time:


On that note, we've also learned that we have great supportive readers and we are very thankful for you!
People like

cooking videos

– many more to come.
There is still so much more we want to do and share. We've only scratched the surface
2014 Recipe Round Up
Below are the top 10 recipes of 2014:
The homepage and the overview of Greek olive oil was in there as well, but we took them out since they aren't recipes.
What's Next?
Well, I did have a lot of bullet points here, but before publishing I took them out. I guess you don't want to give away too much right up front 😉
However, here are two things you'll see in 2015.
More of everything – plus a few surprises.
Festive/holiday/lent friendly recipes
What the survey said you guys wanted more of – it's coming.
All in all, it was a fantastic year and we can't wait to see where this blog heads.
Here's to a fantastic 2015! We hope it's your best year yet!!
-Kenton & Jane