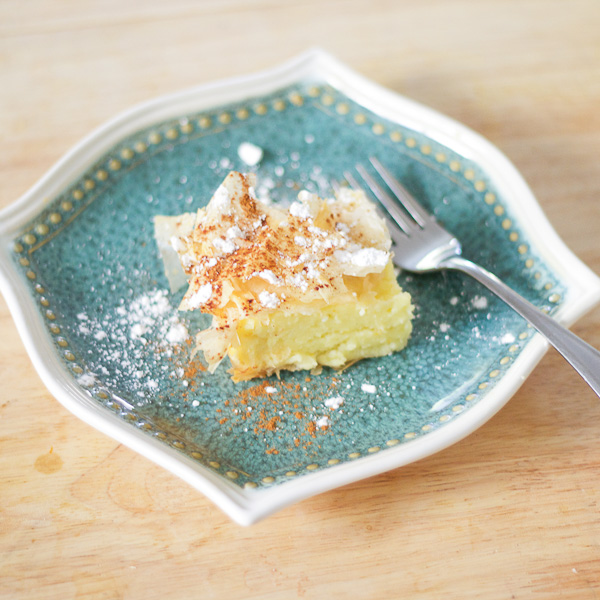 Hi everyone! This is our last autopost. We'll be back soon so things will get back to normal.
We hope you enjoy today's Greek dessert that's rooted in the northern capital.
Have you ever been to Thessaloniki (Θεσσαλονίκη)? It's north of Athens and is the second largest city outside of her walls.
It's a nice city that unless you make plans to go, you won't as it's a bit far, driving there would take about 5 hours.
It's a beautiful city that has some wonderful views of the Aegean and is the capital of the Greek Macedonia.
It's cool to visit because Macedonia is where Alexander The Great (Αλέξανδρος ο Μέγας) was from. There is a lot of buzz surrounding him at the moment with the recent discovery of a tomb that could be his or his mothers.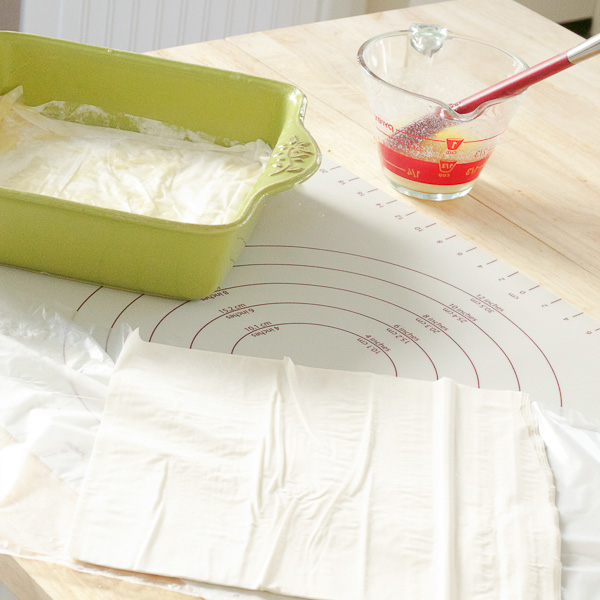 Anyhow, like any region, it has its own foods. This is a take on their vanilla pies know as, " Bougatsa me krema". Popular at breakfast time, we turned these into a little more of a dessert.
Jane and I added the lemon and orange to kick it up a notch and introduce different flavors into it.
Making this Greek dessert isn't too bad, so don't be intimidated if you're new to phyllo.
Just remember to have your butter melted, pan greased, and working space ready before unwrapping it from the box. It also helps to put it in the refrigerator the day before to thaw out and take it out when you start the first step of this recipe.
Kali Orexi!
Kenton & Jane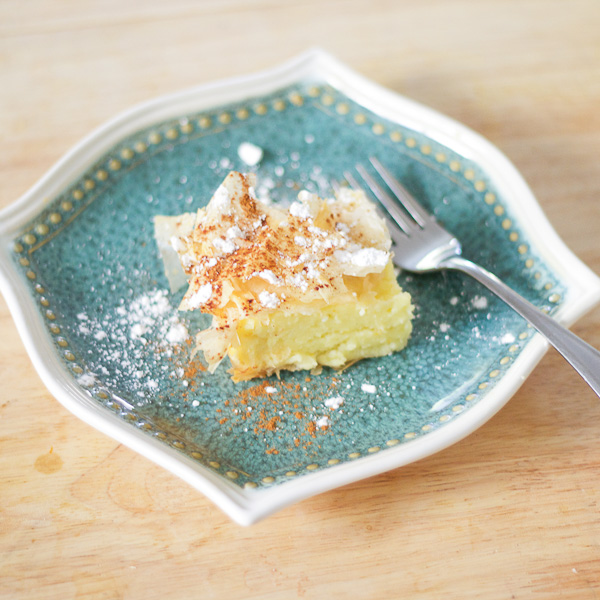 Bougatsa | Lemon Orange Pie
Total Time:
1 hour
10 minutes
A twist on the vanilla pies found in Thessaloniki
Ingredients
1 lb phyllo sheets box
4 cups milk
Zest of 1 lemon
Zest of 1/2 an orange
3/4 cup semolina flour
2 eggs
2 egg yolks
3/4 cup sugar
1 teaspoon vanilla
1 teaspoon brandy, optional
1/2 stick butter, melted
Ground cinnamon and powdered sugar, for topping
Instructions
Add milk, lemon zest, and orange zest to pan.
Heat over medium heat.
Once it gets hot, not boiling, begin slowing adding the semolina, stirring constantly.
As soon as it starts to get thick, turn off heat and set aside.
In a separate bowl, combine: eggs and egg yolks, vanilla, sugar, and brandy, mix well.
Add to semolina mixture, mix until well combined.
Return semolina to stove, and cook over low heat until a custard forms, stirring frequently, remove from heat when done and set aside.
Grease baking dish with some of the melted butter.
Remove phyllo from wrapper and cut phyllo sheets to fit baking pan.
Take one piece of phyllo and place it in baking pan, brush with melted butter.
Repeat this 6 more times, brushing each sheet with butter.
After 7 sheets, add semolina mixture and spread evenly, it's ok if its thick.
Repeat step 10, adding 7 more sheets over top.
Brush top sheet with butter and place in preheated oven at 350F for 35-40 minutes, or until top is golden brown.
When finished, cut into squares, place a square on a plate, top with some ground cinnamon and powdered sugar.
Serve!
Notes
Serving is per square, will vary depending on size.
Nutrition Information:
Yield:

12
Serving Size:

1 grams
Amount Per Serving:
Unsaturated Fat:

0g
Adapted from
Vefa's Kitchen