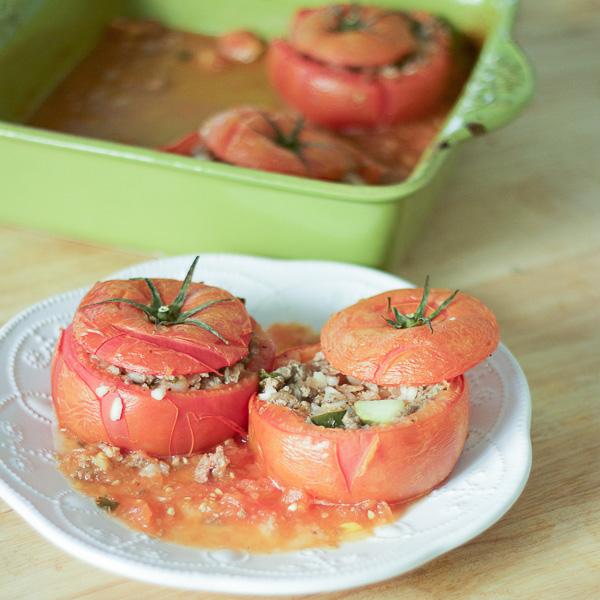 Well, it's back to reality for Jane and I. We've just come back from one of the best trips we've ever had. We explored: Dublin, Brussels, Ghent, Bruges, Amsterdam, and Paris.
We planned all our hotels via booking.com (which is aswsome by the way) and lefts the days open for whatever. It proved to be the best mix. Waking up in a city and planning what to do as we strolled down undiscovered streets is what we loved the most.
While there were so many wonderful moments, here is some of our favorites
Dublin: Guinness factory, Jameson distillery, Brazen head, live river dancing and irish folk music, trinity college.
Belgium: Churches, seeing what they say is Christ's blood, beer, mussels, having westvleteren 12 (the number 1 rated beer in the world- which is extremely hard to get, as we learned), brewery tours, castles, and bike rides down canals lined with huge trees.
Amsterdam: Anne Franks house, Heineken tour, canals, I Love Amsterdam sign.
Paris: It's Paris, so everything really. Louvre, food, snails, wine, Jim Morrison's grave, eiffel tower, Mona Lisa, Rodin, Notre Dame, Michelangelo, Van Gogh, Crepes, Hemingway, Joyce, Les Deux Magots, Saint-Germain-des-Prés, luxembourg garden, and Versailles.
I'm sure there is more, this is just off the top of my head as am writing this. I'm sure once I hit the publish button I will think of others.
Overall, the one main aspect Jane and I love about traveling is the exploration aspect. Discovering whole in the wall cafes and restaurants that you can't find online or in guidebooks but wonder how you'll live without them once you leave. Meeting new people and learning customs and traditions. Realizing there is more to the world than American ways, and that stereotypes are not accurate. Learning that people are people, no matter where they are from. if you're nice, they're nice, too.
And lastly, seeing things that are older than the USA. It really makes you realize how new we this nation is.
Okay, back to reality, and thus back to a new recipe: Greek Stuffed Tomatoes (Domates Yemistes Me Kima Kai Rizi)
What can I say, the Greeks like stuffing vegetables (like peppers or cabbage). Actually, we'll stuff anything that we think will taste good. From grape leaves to chicken, it's a thing we do. Granted we may not be the only people to do it, we just might do it a bit more than others.
Working with tomatoes is always an interesting experience for me. Largely because up until recently (think last few years) I did not like them one bit. Jane would eat them and that was it. I wouldn't even touch them.
Then she started to trick me, "Just add them into the recipe for flavor, you don't have to eat them."
"Yeah, okay, sure," and I did.
That lasted a year or so. Then I was the one that would automatically begin adding them. She just smiled, waiting for my full conversion. Then one day, I didn't feel like taking them out, so something happen – I ate one.
I didn't explode, nor did I melt or have any other bad thing happen. It was then I said something I'd never thought I'd say, "These aren't that bad."
Just like that, I became a tomato eater.
Now, I appreciate the acidity it brings to dishes, like this one for example. If balanced, they are such a complement to dishes, you should at least be cooking with them if you don't like them (see what I did there?).
The trick here is the rice, it absorbs so much flavors from the tomatoes, herbs, stock, meat, etc.,
It is a variety of flavors coming together within each little rice grain. The acidity of the tomatoes is tamed here, and you're left with a juicy flavorful bite, every time.
I would be remiss if I did not say that you ultimately need to like tomatoes for this recipe, as you'll be eating an entire one, but you probably already know that.
Overall, we hope you like is. Now it's time to clean the kitchen. Now cooking for a few weeks has made us rusty.
Kali Orexi!
Kenton and Jane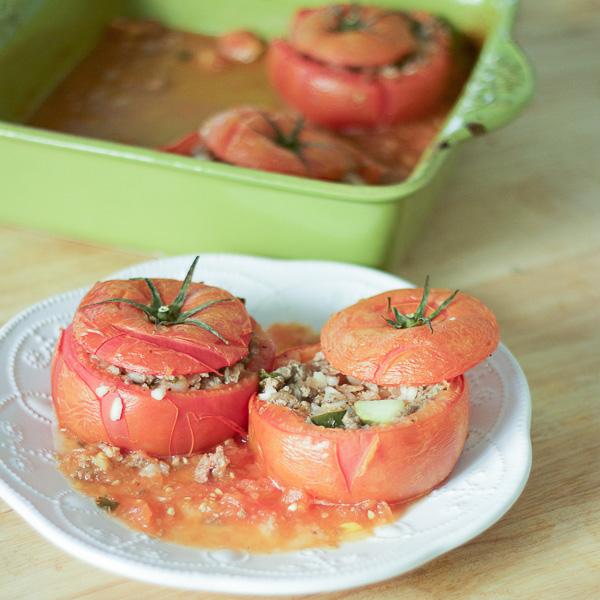 Greek Stuffed Tomatoes With Meat and Rice
Total Time:
1 hour
25 minutes
A delicious way to eat tomatoes.
Ingredients
8-10 large tomatoes
1 lb ground beef
1 large onion, diced
1 zucchini, cut into large pieces
1/2 cup rice
1/2 cup parsley, diced
1 teaspoon oregano
2 garlic cloves, pressed
1/2 cup chicken broth
1 tablespoon tomato paste
Salt
Pepper
Olive oil
Instructions
Slice off tops of each tomato, use a spoon and scoop out the insides (carefully to avoid piercing sides).
Add all insides from tomatoes into a food processor, and blend until a smooth puree, set aside.
Add some oil to a pan and heat. Add meat and brown.
Once brown, add: onion, zucchini, rice, parsley, oregano, garlic, broth, tomato paste, salt and pepper, and 1/2 of tomato puree, mix well.
Simmer for 5 minutes, reducing a little.
Align tomatoes in oven safe dishes.
Drizzle insides with oil and sprinkle some salt and pepper in each tomato.
Add meat filling to each tomato. Spoon in as much as possible, leaving a slight gap remaining on top. Cover with tomato top.
Repeat for all tomatoes.
Add remaining tomato puree to pan.
Place in preheated oven at 350F for 1 hour or until rice is cooked and vegetables are soft.
Plate and serve with a side of feta and some warm bread.
Nutrition Information:
Yield:

4
Serving Size:

1 grams
Amount Per Serving:
Unsaturated Fat:

0g