Grilled Shrimp with Lemon and Oregano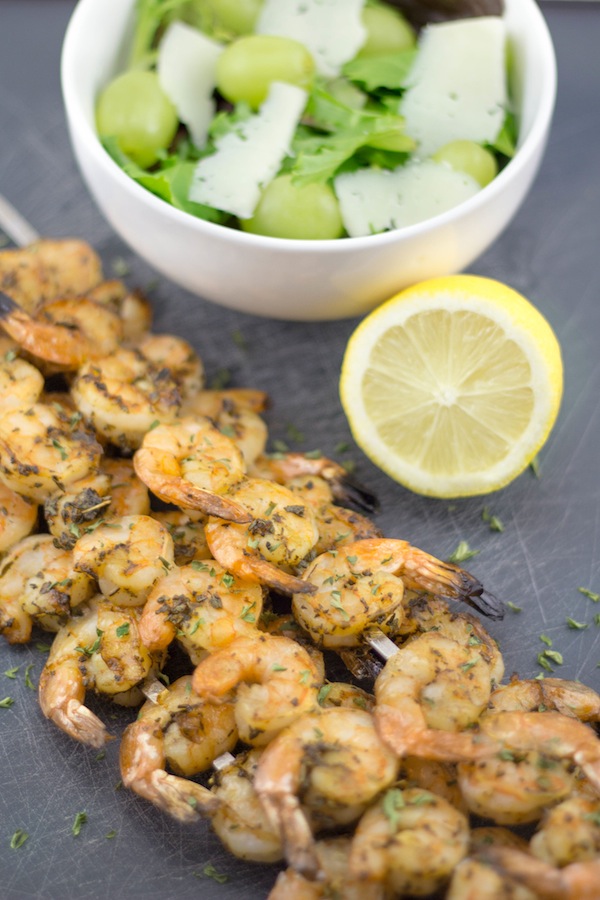 Recipe type:
Greek Shrimp
1 pound of shrimp, shell removed
1 lemon (for juice and zest)
¼ cup olive oil
1-2 tablespoons oregano (to preference)
Salt
Pepper
For a kick, add some red pepper flakes (optional)
Place shrimp in large bowl.
Combine zest of the lemon, olive oil, oregano, salt, and pepper.
Marinade in refrigerator for 1 hour.
Light grill and place shrimp on skewers
Cook on each side for 4 minutes, or until cooked.
Place skewers on plate and squirt with lemon.
Serve!
Recipe by
Lemon & Olives
at https://www.lemonandolives.com/grilled-shrimp-with-lemon-and-oregano/