Fried Potatoes With Thyme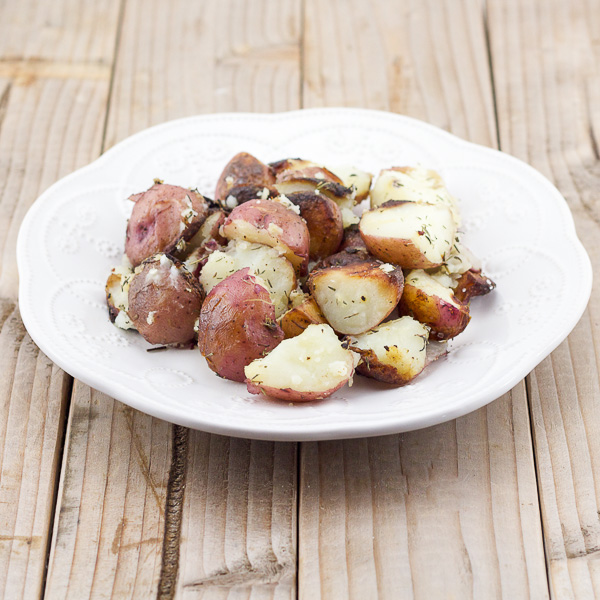 ¼-1/2 cup olive oil
1 lb baby red potatoes (washed and cut into fours)
1-2 tsp of thyme
½ tsp salt
Pour oil into pan and turn on heat to medium.
After a few minutes, add potatoes to pan, turning them so they are well covered with oil.
Put lid on pan and move around every 4-5 minutes.
Cook for roughly 15 minutes or until potatoes are soft when pierced with a fork.
When done, turn off heat and sprinkle with thyme and salt.
Serve!
Be careful. Oil can splatter and burn skin.
Recipe by
Lemon & Olives
at https://www.lemonandolives.com/fried-potatoes-with-thyme/