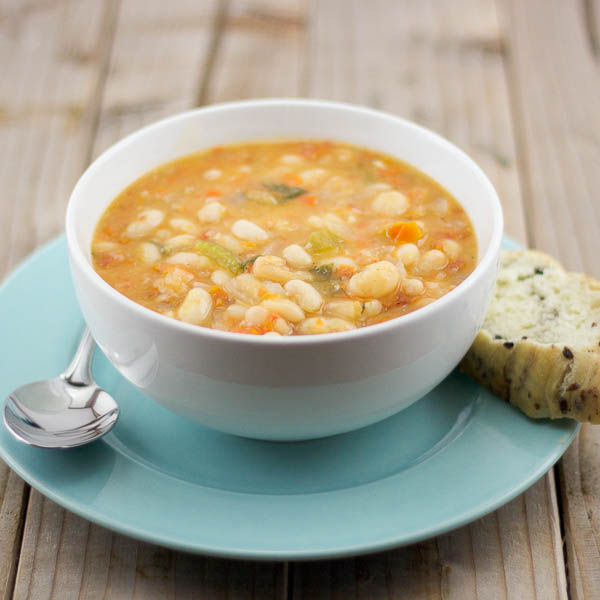 Yes, the coveted, "fassolatha" | φασολαδα (pronounced: fah-so-LAH-thah) – the national dish of Greece!
This recipe has roots that travel all the way back to ancient Greece. One can enjoy this soup is the same way Homer or Plato would have (minus the tomatoes), with stories and philosophical thoughts…or you can just enjoy it with good company and a smile on your face.
Fassolatha | Greek Bean Soup
Back in ancient times, beans were thought to be extremely beneficial for the body. They were easy to grow in the villages throughout Greece, and as a result remain a popular dish to this day. Also, for this reason, there are many variations of this dish – each specific to a region of Greece. So if you find yourself traveling there, be sure to order fassolatha from different areas and taste their interpretation of it!
Alright, enough with the history lessons, that's what our cultural posts are for.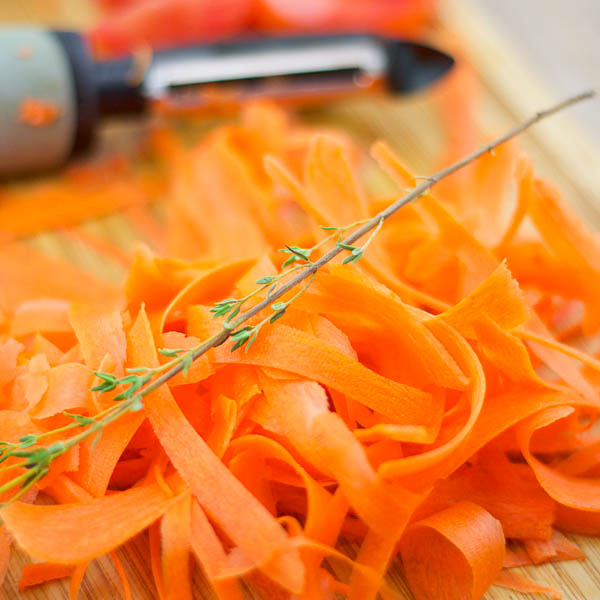 Jane and I finally decided to make this Greek bean soup for two reasons: it's cold now with fall here and a site wouldn't be complete without having Greece's national dish.
What both Jane and I liked about this creation is that it's not only delicious, but also wonderfully healthy!
The beans provide a great source of: protein, healthy carbs, and fiber. And for those wondering, yes this is a vegetarian dish as well!
We decided to make some fresh Kalamata Olive Bread to serve a long side this soup and we think the two tasted fantastic together.
While this was Jane and mine first time making this, we were able to pull it off in one go and have it taste amazing! Fellow cooks will know that feeling of joy when that happens. We normally make dishes 2 sometimes 3 times before they make it on here.
So, give Greece's national dish a go and let us know what you think!!
Also, as it says in this Greek bean soup recipe – you'll need to soak the beans for at least 12hrs prior to making this Greek bean soup recipe. If you don't the beans may turn out to be too hard.
Best,
Kenton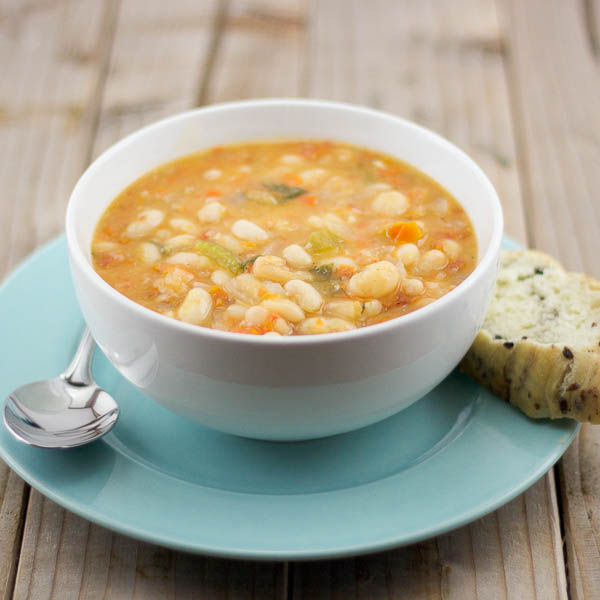 Fassolatha | Greek Bean Soup
Total Time:
2 hours
15 minutes
fassolatha - Famous bean soup of Greece
Ingredients
1 lb Great northern beans, may sub for navy beans, soaked overnight
1 tablespoon olive oil
1 large onion, chopped
1 can diced tomatoes, 14.5 ounces - mashed to puree
2 carrots, diced
2 celery stocks, chopped
5 cups of water, may need more
4 springs thyme
4 springs parsley
Sea salt and pepper to taste
1 bay leaf
Instructions
Once beans have soaked for at least 12hrs, drain and add to soup pot.
Fill pot with enough water to cover beans.
Turn on to med-high heat and bring to boil.
Simmer for 30min, until tender (some foaming may occur).
Remove from heat, drain beans, and set aside.
In soup pot, add a little olive oil and chopped onions, cook until translucent, 5-7min.
Add tomato puree, carrots, celery, and 5 cups of water to onion mix.
Add beans - add more water to cover beans if needed.
Add thyme, parsley, Sea salt, and pepper and bay leaf.
Cover and bring to boil.
Once boiling, reduce heat and simmer for 1-2hrs, until thick and beans are soft.
Enjoy this delicious Greek bean soup !
Notes
*This recipe assumes you've already let the beans soak in water for at least 12hrs!! If you're short on time, substitute dry beans for canned, and if needed, reduce simmer time accordingly.
Also, during simmer, you may need to add more water if it gets low.
Nutrition Information:
Yield:

5
Serving Size:

1 grams
Amount Per Serving:
Unsaturated Fat:

0g