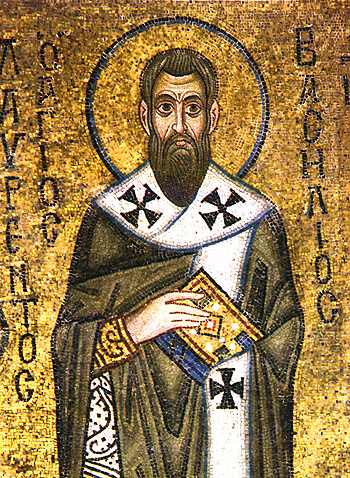 Greece is a country known as much for it's delectable wine as it is for honoring long-held traditions. Since Christmas just passed, we thought it would be important to discusses holiday traditions held by Greek natives. Some of these customs are ancient in their origin, though there are also a few that have sprung up more recently and have quickly entrenched themselves into the hearts of the people of Greece. Here is an in-depth look at everything you need to know about Greek customs, traditions and foods during Christmas.
The people of Greece have held Christmas celebrations for quite some time. Within their commonly held traditions, there are some that derive from typical Christmas festivities around the world, yet also others that are completely unique to Greece. One of the main reasons that the Christmas holiday is held in such high regards by the Greek natives is because over 90 percent of the population claim to belong to the Greek Orthodox Church, which names Christmas as one of the most important holidays of the year, right alongside Easter. In popular Greek tradition, St. Nicholas is identified due to his brine-covered clothes, the filthy seawater that drips off of his lengthy beard and, most important of all, his face that is covered with the sweat built up from his hard work to save the ships from the unruly and turbulent seas.
The primary tradition that has existed for thousands of years is that of the singing of Kalanda, which is quite similar to Christmas carols in other parts of the world. Kalanda is typically sung by children, as they go from house to house singing a number of carols while playing a plethora of instruments, such as triangles, drums, lyres, and guitars (watch the video below to listen to one). It was a custom for the recipient of Kalanda to gift the children with small treats, such as chocolates, pastries and other sweets, though this has transitioned mostly to monetary gifts over the years. Kalanda's are also sung on the eve of both New Years and Epiphany.
Unlike many countries around the world, the Greek people have never really used Christmas trees to adorn their houses, but a wooden bowl with a piece of wire dangling along the rim. On this wire hangs a small wooden cross with basil wrapped around it. While this is still the case throughout many regions, Christmas trees have been rising in popularity over the past few centuries.
The Christmas holiday, in general, is known as The Feast of the Nativity of Jesus. This holiday season has traditionally spanned twelve days, beginning on December 25 and ending on January 6, which is known as Epiphany Day. Epiphany stands as the culmination of the Christmas events. There are three aspects of this day that are celebrated throughout Greece. They are as follows: the arrival of the three Wisemen in Bethlehem, the baptism of Jesus Christ, and the biblical miracle of turning water into wine. Unlike many countries around the world, Greece tends to swap gifts on January 1, as opposed to December 25, while also decorating boats instead of trees. This day is officially known as St. Basil's Day. A day which honors Saint Basil the Great

During the twelve days of festivities, many natives in Greece tend to use the decorated bowl with the wooden cross as a means to keep Killantzaroi away. This tradition started due to the myth that spread throughout the country thousands of years ago that states that Killantzaroi, or goblins, appear only during the 12 days of Christmas, in which they travel through local chimneys and windows, spreading mischief wherever they go. The wooden bowl is customarily filled with water, after which the water is sprinkled in each room of the house in order to safeguard the home from the Killantzaroi. Fires also blaze for the entire 12 days, so as to best keep these creatures from entering the chimney. It is believed that they are finally banished on Epiphany, once the "renewal of waters" takes place.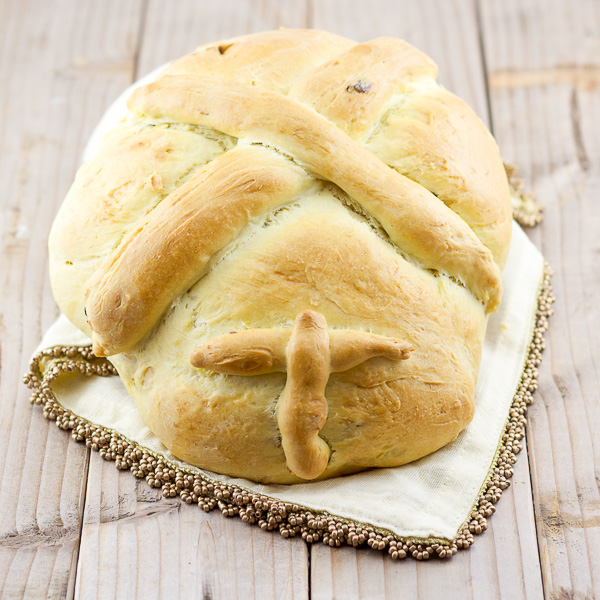 The natives of Greece prepare for Christmas by fasting for 40 days, after which they dine on a large feast. Dishes prepared for these feasts are typically created using pork, lamb, or goat meat as the main dish, with a variety of appetizers and desserts to round out the meal. It is known as the Advent feast. There are many traditional Greek foods associated with this feast, as a plethora of them have consisted for centuries. Pork and lamb are the most popular of main dishes, having been used as such since ancient times. Turkey, while much more modern of a dish, has become almost as widespread as the latter two meats since the 1800's, which can be attributed to neighboring countries. Christopsomo, also known as Christ's bread, has been used to signify Christmas for hundreds of years. This bread stands out as unique to many other Christmas foods throughout the world mainly due to the decorative customs that surround it. The bread can be designed in whichever way the creator sees fit, though it tends to be made in the shape of a circle, X, or a cross adorning it. This bread is made the day before Christmas, and eaten on the following day.
One of the great things about Greece, and the people within the country, is that they have always been beholden to their customs and traditions, especially ones that center around holidays. In other countries throughout the world, these traditions have died out to be replaced by new ones, though this has never been the case for Greece. One of the traditions most commonly associated with Greece is their use of spices in much of their dishes, whether an entree or dessert. Greece is known for her wide array of spices that are cultivated throughout the year, and their Christmas foods are no different. In fact, the traditional Melomakarona cookies, meaning Christmas cookies, tend to be created using a number of popular Greek spices, such as cinnamon, cloves, and orange. The basic recipe for Melomakarona cookies differs with each region, though it often uses nuts as the filling or topping. Kourambiethes, Greek butter cookies covered in powdered sugar, are also made during Christmas.
As you can see, there are some things Greeks do differently than other nations, and some that are the same. From a broad perspective, it's fascinating to see the old ways morphing and blending into the ways of the new. For the older generations, they more than likely remember a time where the Christmas tree was never used, now – most have one in their homes. Who knows what other traditions will spring up next.
One thing is for sure, if you find yourself in Greece for Christmas, you're in for a beautiful celebration with all the delicious food, wine, and company you can handle.
We hope you've enjoyed this Greek culture post and that you've learned a little about Greek Christmas customs!
Don't forget to subscribe below:
Best,
Jane