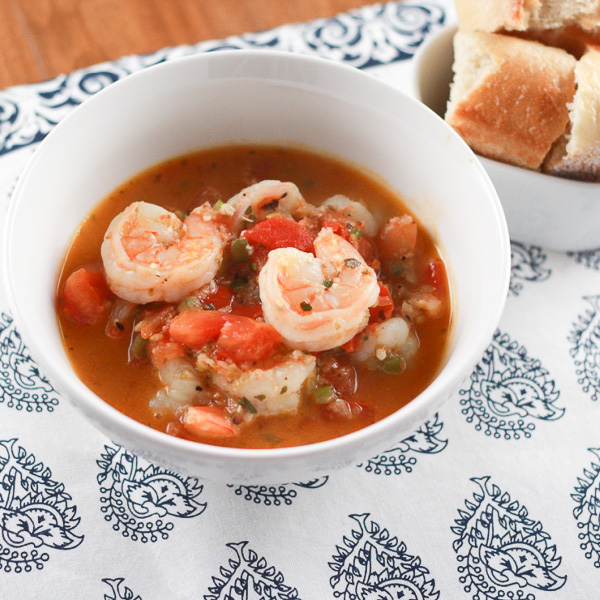 17. That's the number of days until Jane and I are married in a little old Greek church in southern California. The pressure is really on now. We're finalizing last minute things and it seems like they are the ones taking the most time. I've learned that I rather have 1 task to do that would require 60 minutes vs 10 task that equal up to that same amount of time.
Nevertheless, the day will come and things will work out. You need to stay positive and trust that everything will come together. If it doesn't, then you've got to roll with it. The other day when Jane and I were out on one of our walks, she turned to me and said, "What if the DJ or another vendor doesn't show up?"
When there is a big event in your life, your mind can wander if you let it. Sure, I guess anything is possible, but in reality everyone's going to be there, if they made a habit of not showing, they'd be out of business. This is what I told her and we kind of laughed it off realizing there's just too much other stuff to worry about besides thinking of "what ifs."
In other big news, we'll have an announcement here on the blog soon for something we think all of you will enjoy. We've been hard at work on it and we're excited to share it with you.
In the mean time however, you'll just have to settle for this delicious Greek shrimp recipe: garides tourkolimano (γαριδες τουρκολιμανο).
Garides Tourkolimano also known as garides mikrolimano (mικρολίμανο) is a staple Greek appetizer with roots back to Pireas, a major port town. As a matter of fact, the location of this dish is actually in it's name, "garides" means shrimp and "tourkolimano" or "mikrolimano" are areas in Pireas where this dish was invented.
Pireas is known for its many fish dishes, and if you click on the link above, you'll see via Google maps all the shipping lines that go in and out of the city — busy busy.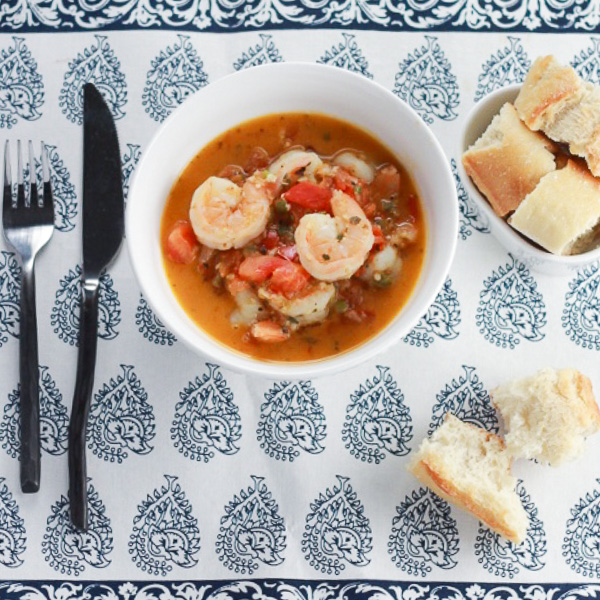 Unfortunately, I have never personally been to this area of Greece, but after doing research on this dish I now want to. I really love port towns as you get to witness all the hustle and bustle of working people. You get to see how the locals work and operate and really take in the culture. Also, you can get the freshest fish as you're literally right next to the boat that just brought them in. Moreover, you get to see things you'd otherwise wouldn't, like octopuses (octopi?) hanging everywhere. Lastly, a lot of tavernas will be set up along the water, so you can enjoy a delicious Greek meze, like this one here, with the ocean at your side.
What I love about this Greek shrimp dish is not only is it easy to make, but it is also packed with flavor. The succulent shrimp are the star of this dish. They are intermingling with the perfect balance of acidity, herbs, and if you put some feta on it, saltiness that ties it all together. My mouth is watering just thinking about it. Oh, and the wonderful juices – make sure you serve this with some bread as you'll not want to leave any of it behind.
We can't all be so lucky as to be sitting in Greece enjoying this shrimp dish, but we can thank Zeus himself we're able to make it at home. Sure, it doesn't come with the view of the aegean, but we'll make it work.
Kali Orexi!
Kenton & Jane
If you're looking for another Greek shrimp recipe that's easy to make and also taste amazing, check out: shrimp saganaki

Greek Shrimp | Garides Tourkolimano
A popular Greek shrimp recipe from Pireas
Ingredients
olive oil
3 garlic cloves, pressed
1 shallot bulb, diced
1 large tomato, diced
2 green onions, diced
¼ teaspoon parsley
1 teaspoon oregano
salt
pepper
1 lb shrimp, shells removed, deveined, washed, and ready to go
½ cup white wine, we used chardonnay
crumbled feta, optional
Instructions
heat some olive oil in a pan.
Add garlic and shallot, cook until fragrant.
Add tomato, green onions, parsley, oregano, salt and pepper, cook for 5 minutes.*
Add shrimp, cook for about a minute on each side.
Add white wine, bring to simmer and cook for 2-3 minutes, or until shrimp are done. Stir occasionally.
Serve with some bread and topped with feta (if using)
Notes
* You're looking for the tomato pieces to get soft and give off some of their juices.
Nutrition Information:
Yield:

2
Serving Size:

1 grams
Amount Per Serving:
Unsaturated Fat:

0g