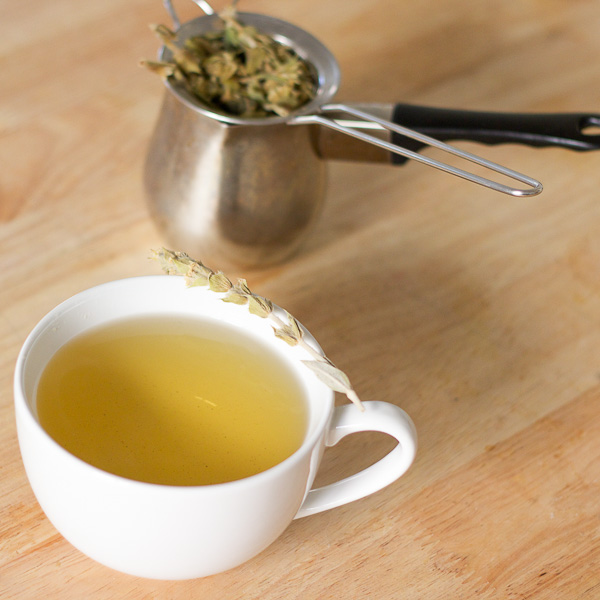 Greek Mountain Tea or τσαϊ του βουνού, is a fantastic tea that comes from high up in the mountains throughout Greece. It has such a distinct aroma that you could not mistake it with any other tea out there on the market. It reminds me of church, not sure why, but it's lovely. In order to fully appreciate this tea, it is beneficial to understand a little more about where you can find the tea, its benefits and how it is made (we've also included a video for you at the bottom of the page).
Where does Greek tea come from?
Greek tea leaves come from the Sideritis or ironwort plants which grow high up on the mountain tops (roughly 3,000 feet high in elevation) in Greece. These plants tend to live longer than two years and are able to withstand extreme climate changes. This hardy flowering perennial is a staple in Greece as it provides the tea they love to drink and it does so in spades. I wish I had one of those plants growing in my backyard!
It's been used in Greece since Ancient times, and was even written about by famous ancient Greek doctors!
Aside from the mountains it grows in, it also not to mention, it is used in cooking some of their most delicious dishes.
Benefits of Greek Tea
Greek tea is said to aid many ailments and bodily functions, some claims supported by Greeks since ancient times and others by modern day science studies.
Greek Mountain Tea is said to help the following: aid digestion, fight common flu and colds by strengthening the immune system, help with allergies, act as an anti-inflammatory or body aches and pains, and help with anxiety.
Modern day science testing has supported that the oils found in the ironwort (Greek Tea) prevent osteoporosis, digestion, and its anti-oxidant properties may aid in the prevention of cancer. (source)
I personally up my drinking of this tea when I'm not feeling well, and it always shortens a cold or helps with body aches.
Start drinking this wonderful tea daily, and you'll notice a positive change – I'm sure of it!
How To Make Greek Mountain Tea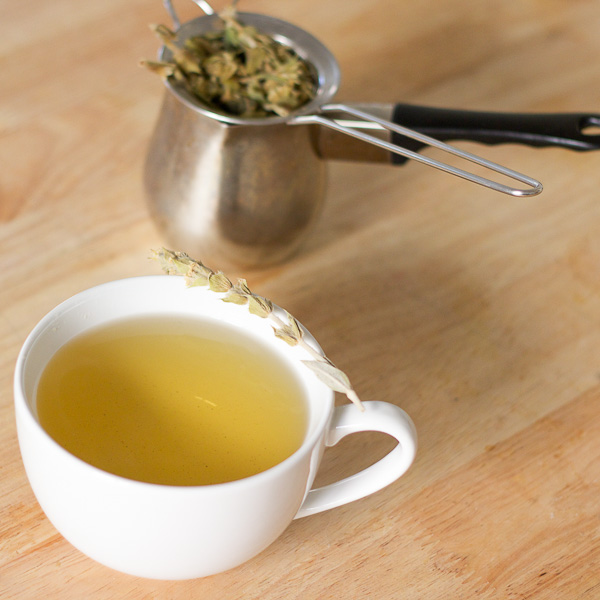 Greek Tea
Ingredients
1 Cup Water
Sugar/Honey, optional
Instructions
Gather 1-2 stems of the tea leaves and break them into thirds
Fill your briki (or a pot) with the water; turn heat to medium-high
Place your tea leaves in the water and let boil
Once boiling, remove briki from heat and allow tea to steep for about 7 mins
Pour tea into cup while carefully using a strainer to catch the tea leaves
Sweeten with sugar or honey (optional) and enjoy
Nutrition Information:
Yield:

1
Serving Size:

1 grams
Amount Per Serving:
Unsaturated Fat:

0g