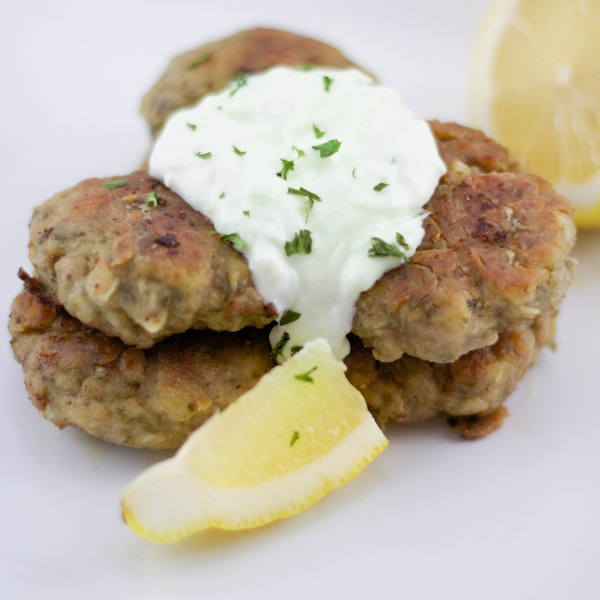 Greek Meatballs | Keftedes
Keftedes, my favorite non-traditional meatballs. They technically are meatballs but not the kind that are served with pasta and red sauce. Oh no, these wonderful Greek meatballs are wonderful on their own or with a little tzatziki. As you pierce your fork into the meatball, the steam that comes out is filled with the wonderful scent of mint and garlic. My mouth is watering just thinking about them. You have to set aside some time for these little guys. With the prep and frying time, don't expect them to be an after dinner snack. You want to create these wonderful Greek treats when you have some time to yourself and want to get lost in the joys of cooking. That's what I do anyway.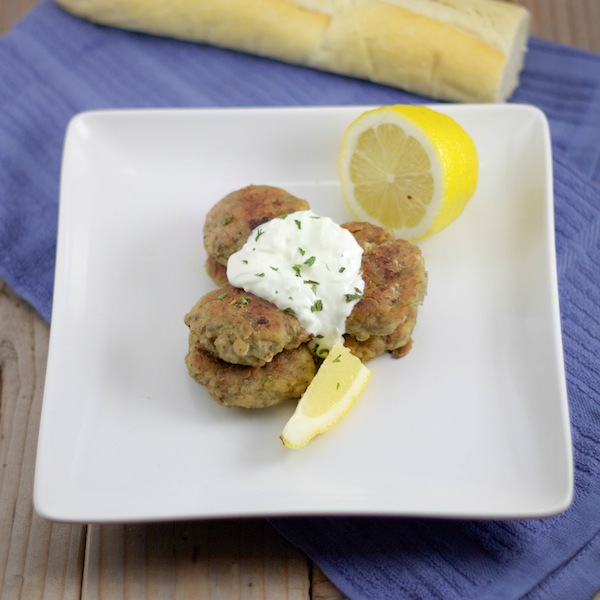 Serve these Greek meatballs alongside delicious tzatziki and some nice Greek red wine. Additionally, with fresh mint leafs for presentation. καλή όρεξη!
Worth noting: we alter the traditional Greek meatballs recipe here a bit – see the notes section below!!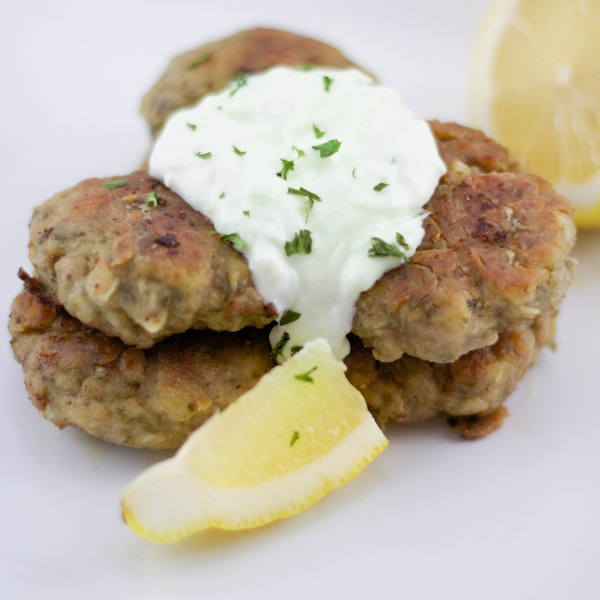 Keftedes | Greek Meatball
For meatball lovers, give these Greek meatball a try. Remember, don't serve it with pasta.
Ingredients
4 slices white bread
3 tablespoons milk
3 cloves garlic, pressed
1 medium onion, chopped
3-4 tablespoons oregano
1 teaspoon Sea salt
1/4 teaspoon ground pepper
l pound ground lamb, or beef
2 eggs
1/2 cup flour
1/3 cup olive oil, for frying
Instructions
Break bread into small pieces and place in mixing bowl with milk.
Place garlic, onion, oregano, Sea salt, and pepper in blender and mix until blended and onion is finely chopped.
Add onion mixture to bowl with milk and bread.
Add ground lamb to bowl.
Add eggs to bowl and mix everything together (yep, get your hands dirty!).
Place flour on to a plate (big enough to roll the meatballs).
Roll meat mixture into tiny balls.
Roll each one in flour, coating the entire meatball--shake off excess.
Flatten a bit to form a meat patty.
Heat pan with olive oil over med-high heat.
Add the Greek meatballs and cook for around 7 minutes, turning every few minutes. Cook until they reach a nice brown color (no pink in middle – 160F internal temperature).
Remove from oil and let sit on paper towel. Pat dry.
Serve these Greek meatballs along with some tzatziki and bread!
Notes
* Traditionally, it's made with mint - however, we're not big fans of it. If you would like to use it, sub out 2 tablespoons of oregano.
*Traditionally, these are rolled into balls, not flatten. We like it flatten a bit, so we do it this way :)
Nutrition Information:
Yield:

6
Serving Size:

1 grams
Amount Per Serving:
Unsaturated Fat:

0g