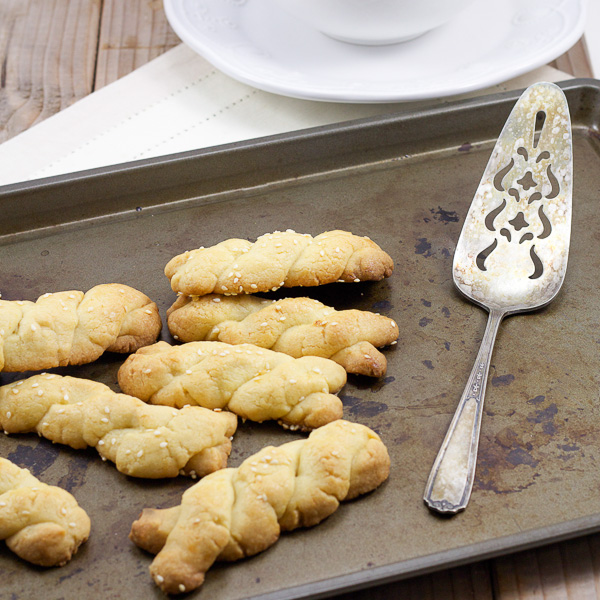 Yay! It's that time of year again to make Greece's beloved Koulourakia. These delectable butter cookies are a favorite after Greek Easter.If you've never had these, you're in for a treat. Jane says they remind her of the scrumptious butter cookies found in the round blue tins. So if you like something similar to that, you're going to enjoy a Koulourakia or two or ten.
Before we get to the recipe, I wanted to share with you a story of how these little cookies took me half a day to make, because I did not fully understand what my θεία (thee-a; aunt) meant when she said, "cream butter."
In all honestly, this was my first time making these. I normally had them given to me or I bought some from the local Greek church. However, since we have a food blog, we'd obviously had to attempt these when the time came.
So, there I was, all ingredients out and ready to "cream some butter." My relatives use to do it by hand, but that's the ways of the old country – I've got my mixer. Perfect. It'll only take a few minutes.
I added my butter, turned on the mixer, and away we went. Yeah, this is going to be great. I'm so excited. Okay, let's add the sugar. Looks good, now the flower.
Ummm…..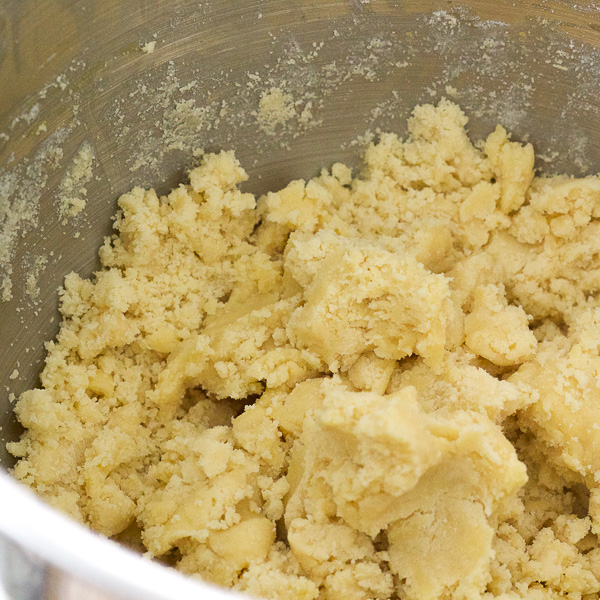 Yeah, that's not going to work. It's all crumbly. Ah, I know. I'll add some water. Nope. Okay, I'll start over. It's for the blog, it's got to be perfect.
Round two.
Mixer's going and things are better. This time it'll work. Let's add the flower…What…the…heck…
It resembles the same as before. Dump and repeat…3rd time's a charm—NOPE!!!
I'm wouldn't say I'm a perfect cook, but I feel I'm above average, and this just wasn't working. So I did what any normal amature cook would do – I opened a bottle of wine.
By this point, there was flower all over me, the counter, the kitchen floor, and don't ask me how – but in my hair.
What did I not fully understand? I know, I'm going to YouTube, " how to cream butter."
Oh, WOW.
I did not know how to cream butter. I thought I did, but no. I may love to cook, but baking is a whole different story – hat's off to the bakers!
Alright, so I restarted for the 4th time, and let the butter sit in the mixer for the recommended 12-15 minutes (not 4 to 5) until it looked like the picture below – the way creamed butter is supposed to look. It is supposed to become fluffy and have peaks. If you try to do it by hand, it can take a long time, so try and use at the very least a hand mixer.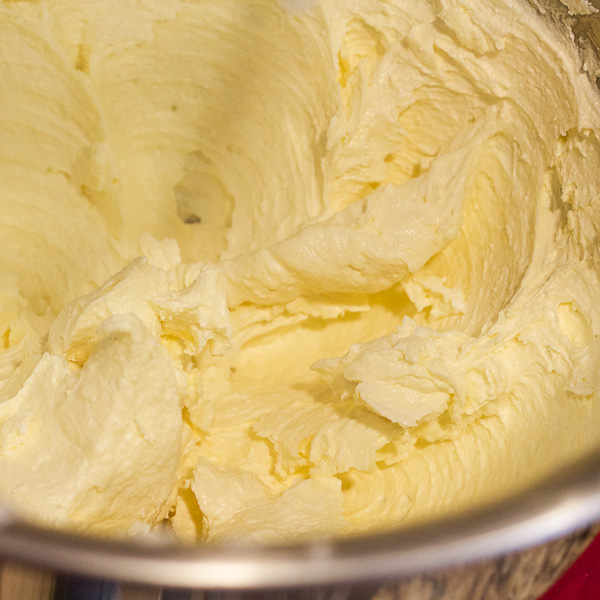 If you know how to cream butter, then you're probably laughing at me, and if you didn't know how to before, well, now you know at my expense 🙂
Alright, so once I conquered this seemingly simple task, the rest was smooth sailing, and it wasn't the wine making me think so.
The cookies came out amazing and both Jane and I are very proud of them! Lucky for Jane, she walked in as I was just starting the 4th round. Unlucky for me however, as she knew how to properly cream butter.
With Greek Easter right around the corner, we wanted to make sure you had this recipe in time to make these.
They come out a bit soft, but they will harden, so they are best eaten with a nice cup of Greek coffee or something else to dunk them in. And please, make sure your butter is creamed!
So give these a try and let us know what you think.
Also, don't forget the traditional Greek Easter bread, tsoureki and don't forget the Egg tapping game: Tsougrisma | Egg Tapping Game
NOTE: Be gentle when you're twisting them as they may crumble a bit. Jane found it easier for her to roll a piece of dough out, break it in two and lay them parallel to one another, pinch the two together at the top and twist them that way.
In Greek we say: Καλό Πάσχα (Kalo Pasha) which means, Happy Easter.
Until next time,
Kenton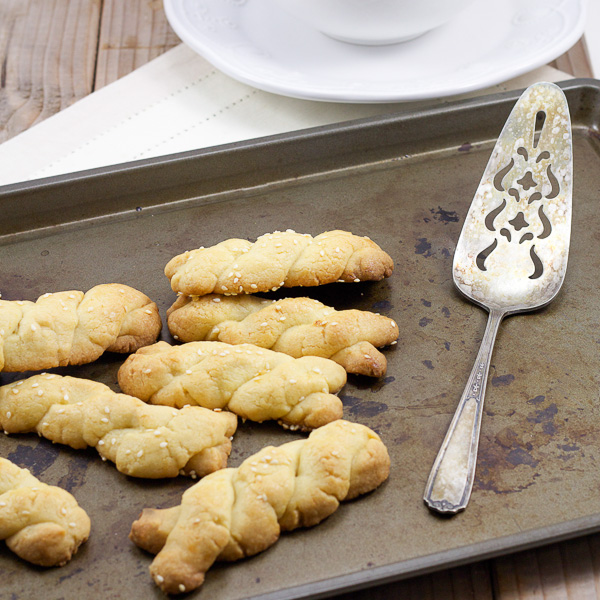 Koulourakia | Greek Easter Cookies
Total Time:
1 hour
10 minutes
Ingredients
3 cups flour
2 sticks butter, softened
1 cup sugar
2 egg yolks + 1 egg for egg wash
1 teaspoon vanilla extract
1/2 teaspoon cognac, optional
1 teaspoon baking powder
Sesame seeds for topping
Instructions
In large mixing bowl, cream butter.
Once butter is creamed, slowly mix in sugar.
Continue beating, add in egg yolks (one at a time), cognac (if using), and vanilla.
Mix baking powder and flour together in separate bowl.
While mixing, slowly add flour to butter mixture. Continue mixing until soft dough is formed.
Take about 2 inch pieces and roll it out using your hands.
Form an upside down V, and braid pieces together. **
Place on baking sheet lined with parchment paper.
Repeat until all dough is used.
Create egg wash (egg and splash of water, mixed), and brush over each koulourakia.
Sprinkle with sesame seeds.
Place in preheated oven at 350F for 20 to 25 minutes, or until golden brown.
Remove, cool, and serve!
Notes
**You can also use Jane's method by rolling out one piece, breaking it in have and laying them side-by-side. Pinch the top, and braid the two pieces together.
***Makes about 2 dozen
Nutrition Information:
Yield:

6
Serving Size:

1 grams
Amount Per Serving:
Unsaturated Fat:

0g