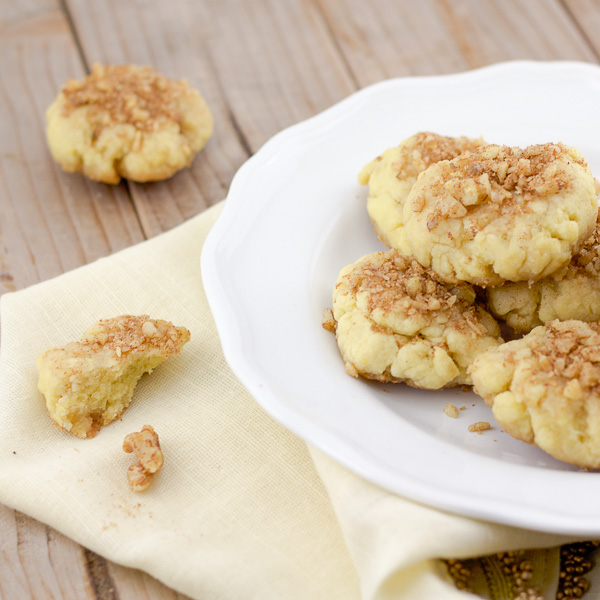 It's inevitable that I wait until the last few days to do all my X-mas shopping. I'm not really a fan of long lines and overcrowded stores. No, I don't want to wait 25 minutes in a slow moving line to buy a gift for a family member. Especially one that snakes, so you think you're close and then you realize you are no where near the front. Like airport lines.
To combat that, I did something this year that's completely different. I did all my Christmas shopping online – 100% of it. I've been getting boxes delivered to my house daily. To be honest, I kind of get excited when I come home and see a few packages outside my door, but then I remember that none of it is for me…so….yeah…I know I know, it's the "giving season"
With all the big box stores offering discounts on shipping or free shipping, you really can do all of your shopping online, or at least a good amount of it.
Jane did a hybrid approach to her shopping. However, she makes a lot of stuff. This year she's getting really creative and I'm sure the family and friends will love what she gives them.
As we get older, we find ourselves creating gifts more and more. We find that they have a deeper impact than buying something. So I'm paring my bought gifts with something delicious–Greek cookies!
This Christmas, we're giving our family and friends Greek Christmas cookies! We're giving out these, Melomakarona, and the other major holiday cookie – Kourambiethes. We wanted to give these little cookies away as gifts because we find them so delicious and its our way of spreading Greek culture and introducing people to something they may otherwise not have ever tried.
This year in particular, we created this recipe from the ground up. We had a recipe we'd used in the past, but we wanted to kick it up a notch and see what we could come up with; all while adding our own personal touches to it.
According to us, and the people that have tried them thus far – they are amazing. We felt the cookies really had the right kind of flavors. Of course people may wish to alter some of the ingredients to fit their own tastebuds, but we think you and your family will love these as is.
While there may look like there is a lot of items that make up this recipe, they still remain fairly easy cookies to make. It's basically adding everything together, mixing, and baking.
Give them a try and let us know what you think!
Happy Holidays from Jane and I!
Καλά Χριστούγεννα (Kalá Christoúyenna – Merry Christmas)
Best,
Kenton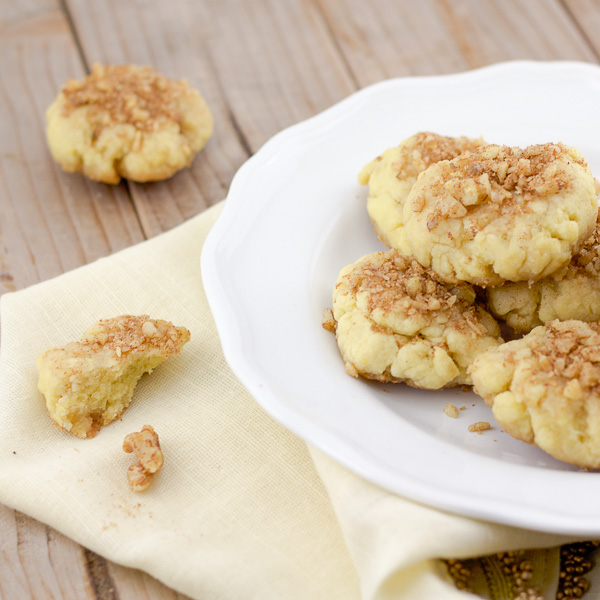 Melomakarona | Greek Honey Cookies With Walnuts
Melomakarona, Greek Christmas cookies
Ingredients
2 cups flour
1/4 teaspoon baking soda
1/2 teaspoon baking powder
1/4 cup + 2 tablespoons Olive Oil
2 tablespoons butter, softened
1/4 cup sugar
1 tablespoon brandy
1/4 cup fresh orange juice
1/2 tablespoon orange zest
1 teaspoon lemon juice
1/2 teaspoon lemon zest
1/2 cup chopped walnuts
1/2 teaspoon cinnamon
Pinch of ground cloves
FOR SYRUP
1/2 cup honey
1/2 cup water
1/2 cup sugar
Instructions
In large bowl, add flour, baking soda, and baking powder, mix well.
Add olive oil, butter, sugar, brandy, orange juice, orange zest, lemon juice, and lemon zest - mix well.
Form a soft dough ball, light kneading may be needed.
Line baking sheet with parchment paper.
Break off small pieces of dough and roll into ball, place on baking sheet.
Lightly press down on center to flatten dough ball out a bit
Repeat until all dough is used.
Place in preheated oven at 350F for 30min, or until golden brown.
While baking, prepare syrup.*
Add water, sugar, and honey in pot and bring to boil.
Simmer for 5 minutes (if froth forms, skim away as needed).
Remove cookies from oven and pour syrup over cookies immediately.
Move cookies around pan after 10mins to make sure they absorb as much honey syrup as possible.
Let cool.
Combined walnuts, cinnamon and ground cloves in bowl and mix.
Once melomakaronas have cooled, sprinkle walnut mixture over, covering the tops.
Place on dish and serve!
Notes
* I normally prepare the syrup when there are 10 min left on cookies. This way the syrup only sits for a short period of time before being poured over the cookies.
**This is our version and shape that we enjoy - a twist on a traditional Greek holiday cookie.
Nutrition Information:
Yield:

13
Serving Size:

1 grams
Amount Per Serving:
Unsaturated Fat:

0g