Well now that Epiphany day has passed, and the 12 days of Christmas are over, I guess it's time to take down the decorations, pack up the Christmas music, and break down our fake tree. The corner of our living room will become bare once again and focus on that spot lost until next year.
As I briefly mentioned in our previous post, 2014: A Year In Review, Jane and I have planned out a majority of 2015 for this site. To be honest, we're normally not that well prepared, choosing to live from one moment to the next, and our scheduling reflects it. We've given ourselves room for error, growth, different directions, etc., but at least we have a path to follow…until we divert from it of course.
The people that know us well know we're like that. We live with our heads in the clouds, as dreamers, thinking of opportunities to do different things at different times, always changing, always mixing it up. We just found ourselves in a predicament that the more we see the more we realize that there is so much more to see (and do). So, find your kefi, and get out and do something fun each month. Think of all the cool stories you'll have next December.
While you're doing it, soak it all up like a sponge.
Speaking of sponges, let's move onto today's recipe: Pantespani (παντεσπανι) Sponge Cake – Lemon Flavor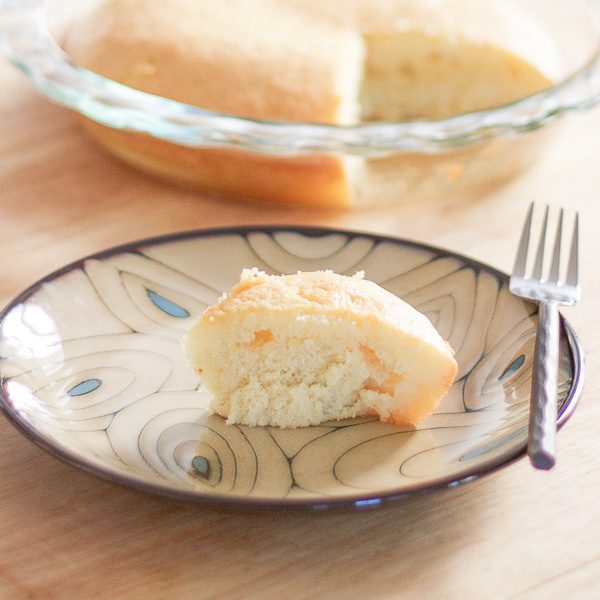 Yeah, I just did that terrible intro…
For those of you unfamiliar with Pantespani (παντεσπανι), it is a simple sponge cake. Nothing more, nothing less. So most Greeks will add something to it, from chocolate to what we're doing today – lemon.
If you've never had a sponge cake before, it's pretty easy to make and as you can imagine, has a spongy like consistency when touched.
Jane and I make it using lemons, as we love the flavor it gives. A piece of this with some greek coffee — forget about it.
We actually made this for Christmas, since sweets and cakes have a negative calorie count during the holidays (right?). Everyone loved it. However, I will say, if you don't like lemon, you may find this a bit overpowering so adjust as needed or leave it out altogether. You could maybe add another teaspoon of vanilla or something to give it some flavor.
One of my favorite things about this cake is that besides it having a spongy texture, it also does something else a sponge does – absorb.
As soon as you take it out of the oven, you pour the syrup over the cake. When you first do this, it looks like the cake is swimming in liquid. You're thinking that all is lost. However, about 10 minutes later, everything is absorbed into the cake and no liquid remains. All the syrup has been sucked in and now with each bite you get a delicious flavor. It's Greek magic ;)
We hope you enjoy this delicious and simple Greek style sponge cake.
Kali Orexi
Kenton and Jane
YouTube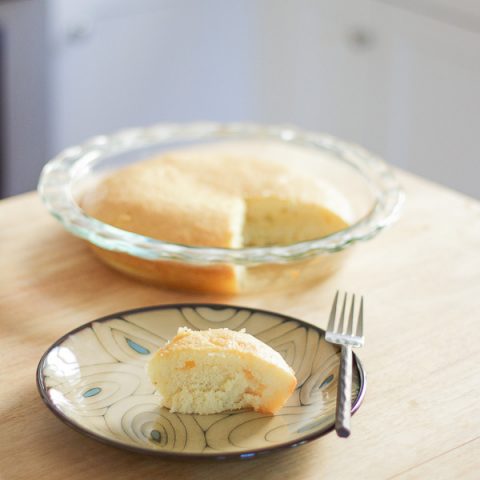 Pantespani | Lemon Sponge Cake
A tradition Greek sponge cake that is lemon flavored.
Ingredients
-Cake-
5 eggs
1 cup sugar
1 lemon, zested
1 cup cake flour*
1 teaspoon baking powder
1 teaspoon vanilla
1 tablespoon brandy, optional
-Syrup-
1 cup water
1 cup sugar
juice of ½ lemon
Instructions
Preheat oven to 350F
Zest lemon and set aside.
Make syrup first.
Add water, sugar, and lemon juice to pot over medium heat, stir until sugar dissolves.
Bring to simmer, and let simmer for 6 minutes, once done remove from heat and cool.
Separate egg yolks and egg whites.
Add sugar to egg yolks, mix well.
Beat egg whites, and set aside.
Combine lemon zest, flour, baking powder, and yolk/sugar mixture - mix well.
Add in vanilla and brandy, mix.
Add egg whites, mix everything until batter is formed.
Pour into greased cake pan.
Place in oven for 45-55 minutes, or until golden brown and toothpick comes out clean.
When done, remove from oven and immediately pour cool syrup over.
Let cake absorb the syrup, about 10 minutes.
Let cool a bit more and serve when desired.
Notes
*Don't have cake flour on hand? Make it! Just minus 2 tablespoons from the 1 cup flour and add in 2 tablespoons of corn starch, mix, and you're ready to go.
**If you're sensitive to lemons, adjust as this may be a bit too lemony for you.
Nutrition Information:
Yield:

5
Serving Size:

1 grams
Amount Per Serving:
Unsaturated Fat:

0g