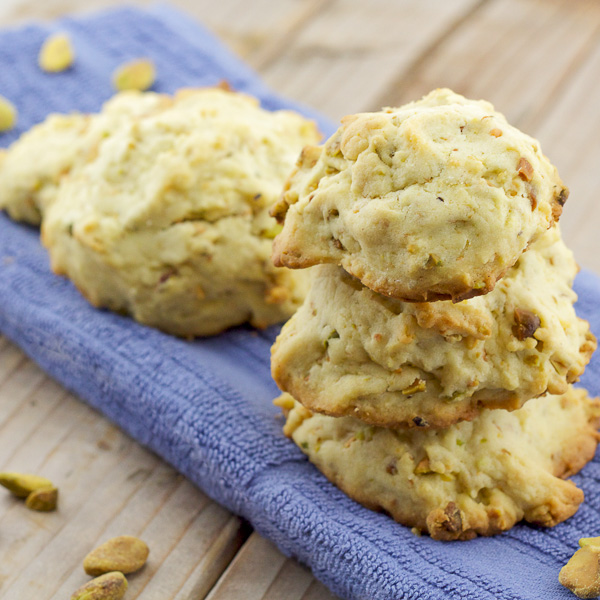 Let me tell you, I have a love affair with pistachios. I'm so thankful they're one the healthiest nuts around. They have been linked to all sorts of good things, like lowering the risk of heart disease.*
Like anything however, and the Mediterranean lifestyle in particular- it's all about moderation! So don't take this as a sign to eat bags of these little green nuts everyday, though I've been tempted.
Especially since the new year has started, we've been in quite a few conversations or overheard people talking about diets, changing their eating habits, and new year resolutions. Even Jane and I have started the P90X3 program. Most of us take the new year as a fresh start to make the changes we've been wanting to see. We push ourselves to new heights and sometimes, get really down on ourselves for breaking a new habit. It's no secret that we live in an age where health is a primary concern, from politicians on their soap boxes to Google searches about ways to cut calories – it's a major thought most of us have.
Now I've talked before about the word "diet" and how I'm not a fan (see link above), but I've been noticing that too many people are restricting too much and I feel this may lead to a few breaking their new resolutions. I used to be one of them all the time. I would say, "ok, I'm cutting out sweets for 30 days." Sometimes I would do it and sometimes I wouldn't. Either way, I didn't feel it was a good way to live and I'd end up binging at some point. Don't get me wrong, there are people who can do this no problem and stay on track – I unfortunately am not one of those people.
It's got to be a give and take relationship. Something where I cut down, but not out. I've got to live!!
Thus, enter these cookies.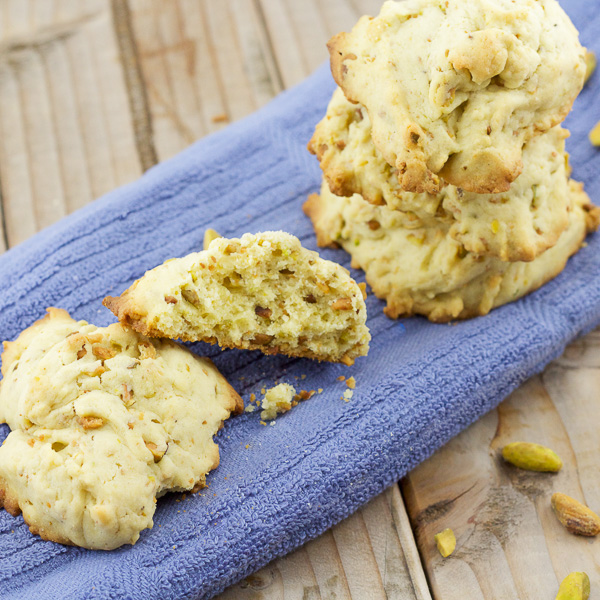 I made these in a small batch because I wanted them. That was it. Nothing more, nothing less. I wanted to create a pistachio cookie recipe I felt wasn't too bad for you in limited amounts, and had none of those processed unpronounceable ingredients you'd find in store bought cookies.
I even had a few non-pistachio lovers give them a try, and they went back for seconds.
Overall, I'm glad I decided to make these. It was the perfect way to satisfy my desire to indulge in something. I will say these kind of lean more towards having a biscuit texture, so they taste great on their own, or with some Greek Tea or Greek Coffee – the former being important to drink a lot of during flu season.
So, give them a try and let us know what you think!
Until next time my friends,
Kenton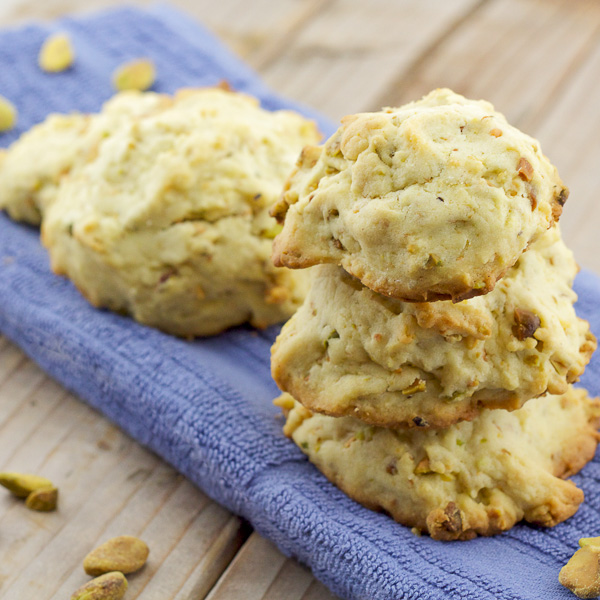 Pistachio Cookies
Delicious Greek pistachio cookies
Ingredients
1/2 cup pistachios, finely ground
1 cup flour, plus some extra
1/4 cup cornstarch
1 teaspoon baking powder
1/2 cup butter, soften
1/2 cup powdered sugar
1 egg
1/2 teaspoon lemon zest
1/2 teaspoon vanilla
pinch of salt
Instructions
In bowl, combine flour, cornstarch, baking powder, and salt - mix.
Add egg, sugar, butter, lemon zest, and vanilla - mix well until a doughy texture is formed.
Remove and place on floured surface.
Flatten a bit, and add ground pistachios to middle of dough.
Begin kneading until pistachios are well mixed and it becomes a soft dough.
Break off piece and roll into small ball (about 2 inches) and place on baking sheet lined with parchment paper (or greased with butter), and flatten slightly.
Repeat until all dough is used.
Place in preheated oven at 400F for 10-12 minutes, or until golden brown.
Remove and let cool.
Serve!
- Makes about 12 cookies
Nutrition Information:
Yield:

6
Serving Size:

1 grams
Amount Per Serving:
Unsaturated Fat:

0g
*
Source