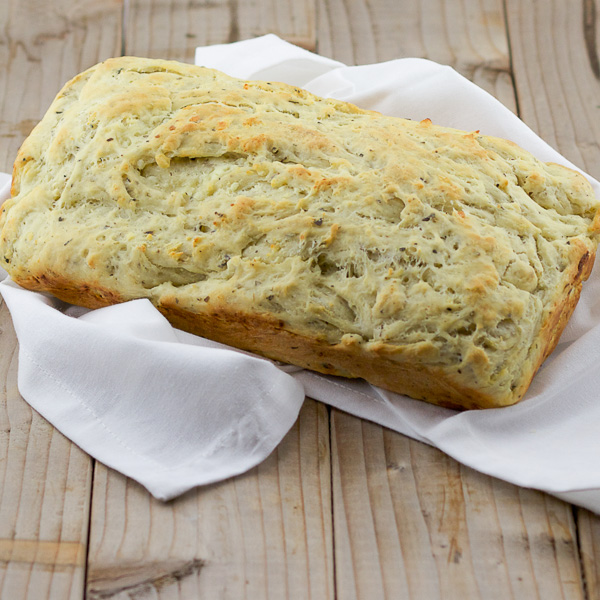 Wait…can we really be more than halfway through March? It's true what they say, time stops for no man.
I feel like summer is right around the corner, and depending where you live, you may already feel like it's kind of here. Where Jane and I are, it was high 80s last week! In winter! I know, I shouldn't complain because some of you may be reading this where it's snowing, but hey, SO. Cal. spoils us :)
In major news, If you're following us on Facebook (<– you should!), then you already know that we're the new, "Greek Food Experts," for About.com!
About.com is a great site for resources on many different topics, anything from gardening to changing your oil, they've got passionate people readily available to help.
In addition to this site, we'll be publishing 10 recipes each month over there, so check us out!
Now, let's talk feta…let's talk bread…
Last Christmas Jane and I received a wonderful gift from Jane's parents – a KitchenAid mixer. We've been obsessed with using it while we're cooking. One of our personal favorite things became really easy to make– fresh bread!
We've been experimenting with all types of bread, yeah I know – it's hard work. We made our Kalamata bread recipe and have been loving it ever since. For this recipe, we thought, what else can we blend with the dough?
We have feta, we have oregano (no Greek kitchen is complete without these items), let's throw it in. We did and the first time it came out alright..so we went back and asked ourselves, what could make this better? More feta! Of course! When doesn't cheese solve things?
We tinkered with a few extra ingredients as well and, boom, this recipe was born! We served it alongside, Avgolemono and it as amazing. We served it alongside Youvarlakia and it was perfect. We even served this alongside feta and olives and it balanced so nicely with the flavors that everyone ate it all!
Basically, anything goes well with this bread.
Give it a try and let us know what you think!
Until next time my friends,
Kenton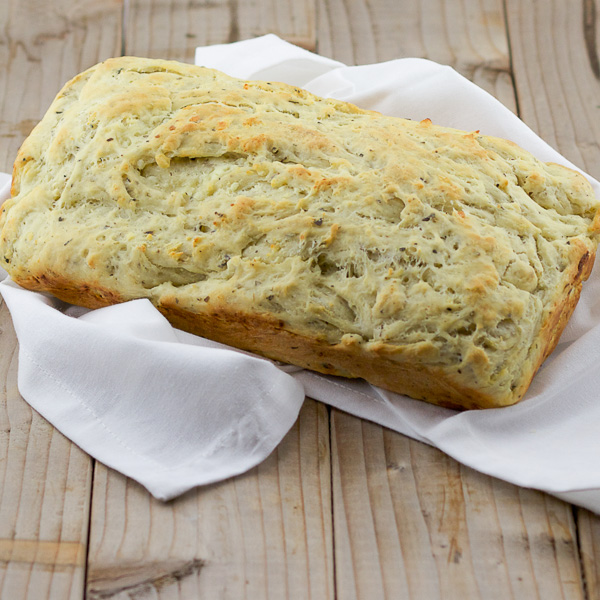 Feta And Oregano Bread
Prep Time:
1 hour
15 minutes
Total Time:
1 hour
40 minutes
A great and simple cheese bread - Greek style
Ingredients
2 cups bread flour, extra for kneading surface
2 cups feta, crumbled
1 teaspoon yeast
Dash of garlic powder
1/2 teaspoon salt
1 tablespoon honey
1 tablespoon olive oil, plus extra for coating
1 tablespoon oregano
3/4 cup warm water
Instructions
If needed, active yeast in separate bowl.
In large bowl, add: flour, yeast, garlic powder, salt, honey, olive oil, oregano, and water. Mix well.
Knead dough on floured surface until dough becomes elastic - about 10min. If too wet, add flour accordingly.*
Coat dough ball and bowl with olive oil and place dough in bowl. Cover and let rise until double in size, about 1 hour.
After rising time, place dough on floured surface and flatted.
Add feta cheese to center, and begin kneading to incorporate feta into dough. Mix well.
Form dough into loaf, and pace on baking sheet lined with parchment paper.
Brush with olive oil.
Place in pre-heated oven at 400F for 25-30min, until golden brown.
Remove and set on rack to cool.
Cut into slices and serve!
Notes
* instead of kneading, you can place all ingredients in bowl and use your mixer and dough hook.
Nutrition Information:
Yield:

4
Serving Size:

1 grams
Amount Per Serving:
Unsaturated Fat:

0g